Everything you need to know about new hours and restrictions due to coronavirus in the country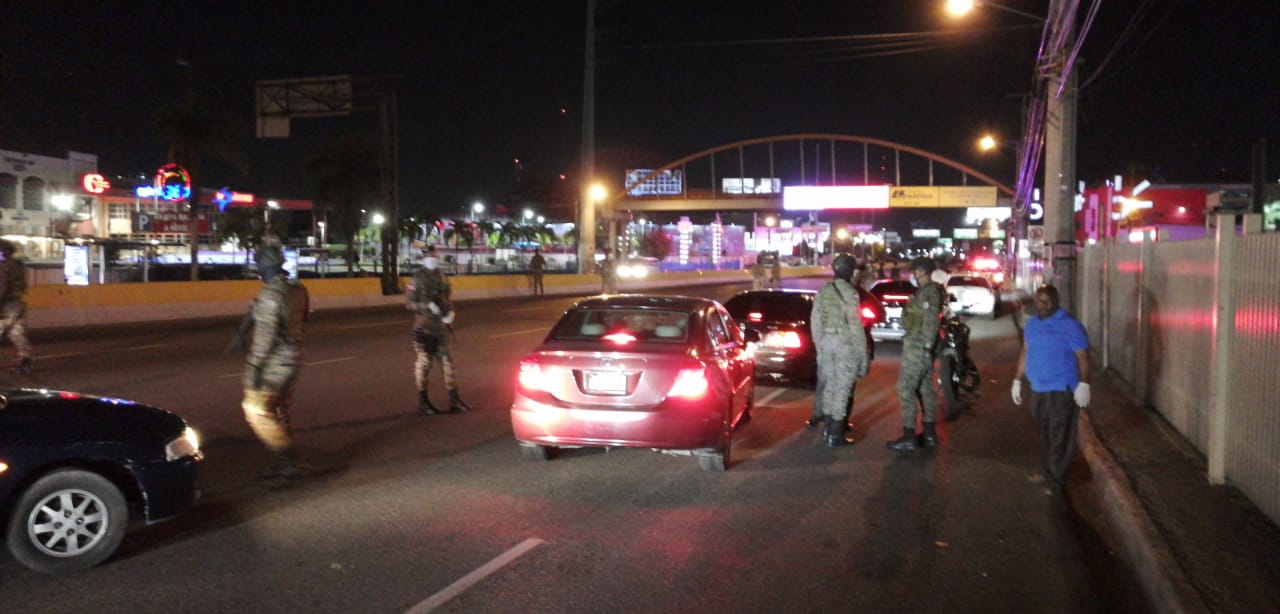 Given the confusion generated since Tuesday when the authorities announced new curfew times and restrictions due to the increase in coronavirus cases, the Government issued an explanatory document with each measure.
With a question and answer format, it explains Cabinet's powers to make recommendations to the president and everything concerning presidential decree 698-20, which modifies the curfew time in Greater Santo Domingo Santiago, La Vega, Duarte, and Puerto Plata.
Also, it explains how the free movement of curfew works.
Below we reproduce the most common questions that the Dominican population has on these dates when the Christmas and end of the year festivities are approaching: 
Why does the curfew start at 7:00 PM for some locations?
A curfew was established from 7:00 PM for the National District and the provinces of Santo Domingo, Santiago, Duarte, La Vega, and Puerto Plata. They are the demarcations where there has been a rise in the contagion curve and increased positivity rate.
Are the previous curfew hours kept in the other provinces?
Yes, except on December 24 and 31.
What does "free transit" mean?
Although the cessation of all commercial and social activity is established from 7:00 PM, the measures have 2 hours for people to transport themselves to their homes. From 7:00 PM to 9:00 PM, a ban on gathering or crowding in public and private places is established at that time, but you can travel on public roads on the way home.
Will I be detained if I breach the prohibition of free movement after 9:00 PM?
Yes, except for people dedicated to health services, such as doctors, nurses, bioanalysts, paramedical personnel, and pharmaceutical personnel; people with a medical emergency who need to go to a health center or pharmacy; duly identified persons dedicated to private security tasks; members of the press and other duly accredited media; vehicle operators and technicians of companies and institutions that provide energy, water, telecommunications, and reliable waste collection services duly identified, exclusively during the exercise of their work functions; vehicle operators dedicated to the urban and interurban distribution of goods, supplies, and groceries duly recognized, only during the exercise of their work functions; Restaurant employees or contractors that provide home-cooked food services, which may circulate until 11:00 pm, exclusively during the activity of their work functions.
Is the curfew for Christmas and New Years' days different between provinces?
No, the measures will be applicable throughout the national territory. On December 24 and 31, there will be a curfew from 7:00 PM to 5:00 AM, with free transit until 1:00 AM on December 25 and January 1, 2021.
What freedom do I have between 7:00 PM and 1:00 AM on Christmas and New Years'?
During those hours, you can transport yourself from one home to another to share with your loved ones. This transit will be from and to residences from 7:00 PM to all commercial premises, and public places must remain closed.
Is the ban on alcoholic beverages after 6 PM only for the National District and the provinces of Santo Domingo, Santiago, Duarte, La Vega, and Puerto Plata?
No, the prohibition on the sale of alcoholic beverages applies throughout the Dominican national territory.
Am I required to wear a mask in public places?
Yes, you must use a medical mask correctly in any public place, and failure to comply with this measure is penalized with fines of one to ten minimum wages.
Can I meet my friends outside of curfew hours?
Yes, with a maximum limit of groups of 10 people or less in public spaces.
And in a restaurant or bar?
Restaurants and bars are considered private spaces for public use, which is why they are obliged to occupy up to 70% of their installed capacity.