Which diseases are most prevalent in the country?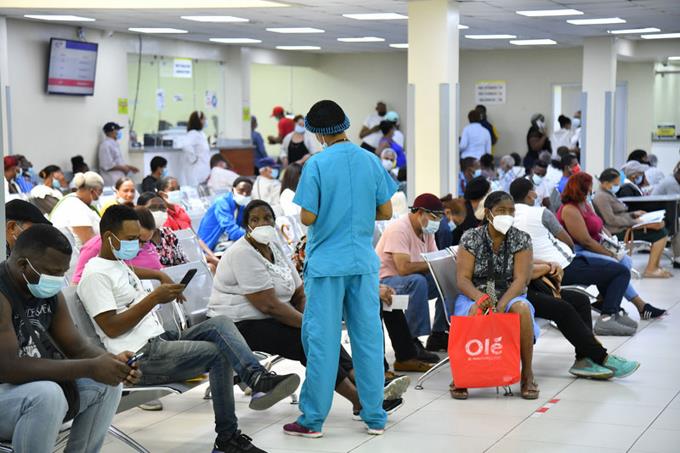 16.94% of hospital visits were for hypertension. file/ld
Santo Domingo, DR
Hypertensive diseases, diabetes, reproductive health, influenza and pneumonia, and fever of unknown origin are the five main causes of morbidities that led the population to seek medical consultations in the country's public network hospitals during the first eight months of this year.
While in emergency care, the main causes are linked, in order of frequency of demand, to a fever of unknown origin, hypertensive diseases, influenza and pneumonia, diabetes, and reproductive interventions.
As for hospitalizations, the order of the diseases that most require admission to public health facilities are reproductive interventions, hypertensive diseases, influenza and pneumonia, fever of unknown origin, and complications due to diabetes.
This is established in the Report on the Production of Health Services, and Attentions in Health Facilities of the Complementary Level of the Public Network contained in the morbidity line of the Repository of Information and Statistics of Health Services of the National Health Service (SNS) up to August 8.
Consultations
According to the report, 16.94% of outpatient consultations offered in public hospitals were for hypertensive diseases, 8.92% for diabetes mellitus, 8.06% for reproductive interventions, 6.37% for fever of unknown origin, and 3.93% for acute upper respiratory infections.
Other causes of consultations included diseases of the stomach, esophagus, and duodenum; intestinal infections, kidney disorders, inflammatory diseases of the female pelvic organs, skin infections, parasitosis, acute lower respiratory infections, mood disorders, sexually transmitted infections, soft tissue disorders, ischemic heart disease, nutritional anemias, conjunctival disorders, and shoulder and arm trauma.
Emergencies
Fever of unknown origin occupies 12.97% of the causes of emergency care in the country's hospitals, and hypertensive diseases occupy 12.64%, while 8.08% of the causes are due to influenza and pneumonia.
Diabetes mellitus is involved in 6.92% of emergency care, acute upper respiratory infections in 5.6%, intestinal infections in 4.02%, and reproductive care in 2.60%. Other main causes of emergency care are symptoms of digestive diseases, abdominal disorders, and ischemic heart disease, among others.
Keys
Admissions.
Regarding admissions, the RIESS report of the SNS states that 10.59% are linked to interventions related to reproduction, 9.65% for hypertensive diseases, 9.61% for flu and pneumonia, and 8.30% for fever of unknown origin.
6.80% of hospital admissions are for complications related to diabetes mellitus, 3.20% for acute upper respiratory tract infections, and 3.48% for gastrointestinal infectious diseases, among other causes.