Monkeypox cases rise and Covid cases fall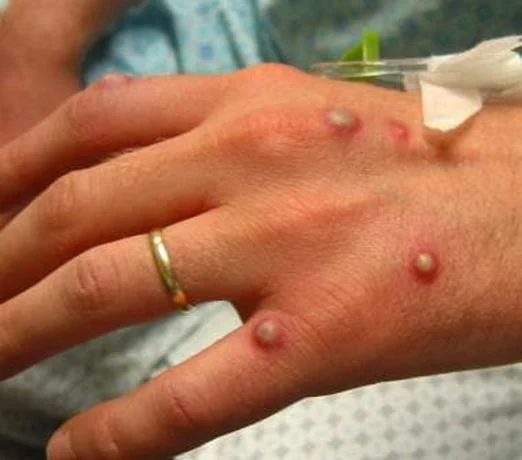 25 cases of monkeypox.
Santo Domingo, DR
With the registration of four new cases of simian smallpox detected in patients of the National District, the number of confirmed cases in the country has risen to 25. In comparison, yesterday, only 140 cases of the Covid-19 virus were detected, whose incidence shows a downward trend.
The new positive cases of simian smallpox, detected in the last week, correspond to two men and two women, residents of the National District, who remain under home isolation, as they do not present complicated health conditions, revealed yesterday by the health authorities. Regarding Covid-19, they announced that all the indicators show a downward trend and that only the provinces in the Northwest Line are registering a more significant presence of cases. The director of Epidemiology, Ronald Skewes, informed that the Covid-19 patients by the onset of symptoms maintain an average of fewer than 20 cases per day and that 72% of the municipalities have not reported cases in the last three weeks. Regarding the variants of concern of the virus, he said that currently, only the BA.4 and BA.5 omicron subvariants of Covid-19 are circulating.
In the last 40 samples sequenced in the country, the BA.4 subvariant was detected in 37 of them, for 90% and in three the BA.5. Both are circulating at the same time in the National District, Santo Domingo and Puerto Plata, while in the rest of the province the presence of BA.4 was detected.