Attention to a Haitian woman with cholera cost a lot of money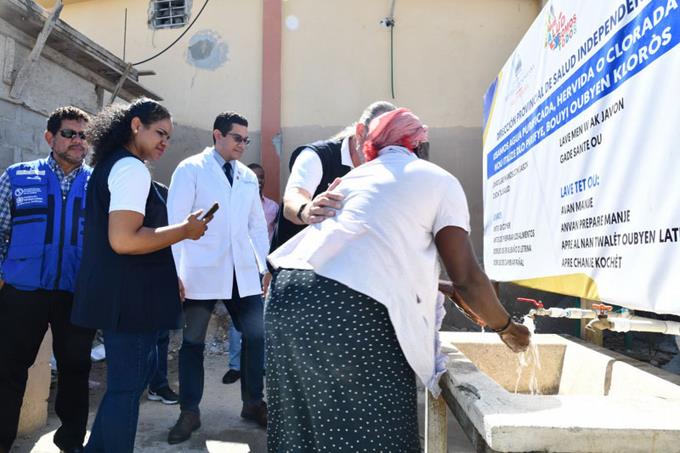 Source: Externall
The cost to the Dominican healthcare system for the one and only case of cholera discovered thus far in the nation—involving a Haitian woman who has already been released—was revealed yesterday by Minister of Public Health Daniel Rivera. The patient from Haiti required five sessions of dialysis treatment, multiple blood transfusions, and other services to complete her full recovery. In addition to providing tents, beds, hydration supplies, and antibiotics to deal with any eventuality, Rivera assured that the nation maintains surveillance and total control at the border, where sinks for hand hygiene are still operational at the entry points. The minister emphasized that 10,000 doses of an antibiotic used to treat cholera and prevent leptospirosis were delivered to the nation on October 17 through the Pan American Health Organization (PAHO). This antibiotic was used in hurricane-affected areas to stop any leptospirosis outbreaks.
Rivera gave the assurance that cholera is prevented and cases of diarrhea that may occur for various reasons are detected on the border with Haiti under strict epidemiological control. The official recalled that while there haven't been any new cholera cases found, there are potential outbreaks of diarrhea from other causes for which the nation also maintains active surveillance. The Minister of Public Health, in attendance at a meeting with health representatives from the four border points, stated, "No one who has diarrhea can stay at home; they go to the control center, they do the test, and it is detected; the doctors are also prepared to identify it in the clinic.
He emphasized the importance of maintaining good hygiene by urging people to wash their hands frequently, especially after using the restroom, wash canned goods in soap and water before opening them, cook their food thoroughly, and trim their children's nails to prevent cross-contamination. He recalled that because cholera is a hydration, "if it arrives on time, nothing happens," it is crucial that anyone experiencing diarrhea visit a medical facility for a diagnosis and treatment.