Virologist advises resuming mass screening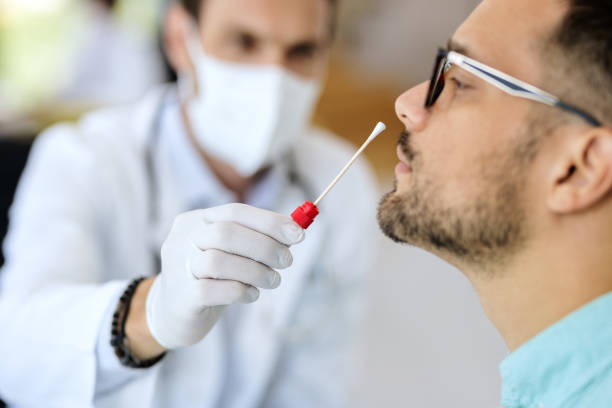 The Covid-19 virus's adaptability is demonstrated by the fact that it will change and persist over time, so outbreaks or spikes every hundred years should not be unexpected, and their frequency will be determined by human behavior. This is stated by virology specialist and Dominican researcher Robert Paulino, who stated that it has been demonstrated that the zero Covid or closure policy is not the solution because it maintains a very strong social pressure on the countries and advises that the country resume mass case tracking at this time.
To reduce the impact, the specialist understands that measures must focus on capturing and isolating cases, cutting off the transmission, wearing a mask in closed spaces and health centers, and practicing good hygiene. According to Paulino, countries should consider maintaining the availability of tests and treatment, which is a challenge with the new variants because those previously used do not work, so they must continue to invest in research.
Paulino stated that, at this time, when the virus is becoming more prevalent, it is critical to resume massive tests to track cases, which would allow the health system to guarantee access to the population and have more complete surveillance statistics. He emphasized that tracking cases allow them to identify hot spots for virus spread and take appropriate action. "The use of a mask must begin to be reinforced, particularly in medical care spaces, because there is no better place to become infected than health centers, where the first line of response is exposed and also serves as a transmission vehicle," Dr. Paulino said.