Many cases of hypertension and overweight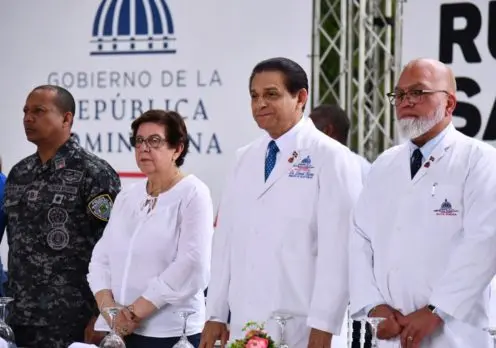 The province of Hermanas Mirabal has high blood pressure indicators of 45.5% in its adult population, 47% overweight, and 19% with high glycemia levels. The data correspond to the study of Overweight, Obesity, Hypertension, and Diabetes (Sodhip) by the Ministry of Health experts.
For this reason, the Ministry took this weekend to this demarcation of the -Ruta de la Salud- (Health Route).
The participating doctors measured glycosylated hemoglobin to determine blood sugar levels more accurately, thanks to the advanced technology glucometers they obtained.
The day
This was the twenty-third version of the -Health Route: change your lifestyle- where municipalities benefited from more than 35 health services and used advanced technology glucometers that contribute with greater precision to detect blood sugar levels and maintain control in people with diabetes.
Detection
The aim is to identify the major chronic diseases, such as hypertension, diabetes, and obesity, to apply preventive measures comprehensively and thus guarantee people access to quality, free, and humanized health services.
Dr. Daniel Rivera insisted that the incidence of diseases can be reversed with healthy lifestyles that include healthy eating, exercise, and reducing salt, saturated fats, alcoholic beverages, and sugar.
Health education
Dr. Rivera said one of the elements of interest in the Ruta de la Salud is that it can guide thousands of people and serve as multipliers in their communities.
Likewise, he said that diabetes and hypertension can be detected since many people have these ailments but are unaware of their condition. "We need 10,000 steps a day to reduce weight because this leads to hypertension, and here in Salcedo, we have the ideal agricultural production for a healthy diet," said the doctor. However, he insisted that he wants people to be healthy and that it is unnecessary to go to health centers because there is enough health.
He said that digital glucose meters are high-tech devices that measure glycosylated hemoglobin in diabetic patients or for those who wish to monitor their glucose levels. They are part of a significant donation from the Central American Bank for Economic Integration through the Strengthening Project.