Heat wave and dust from the Sahara, a dangerous mix for health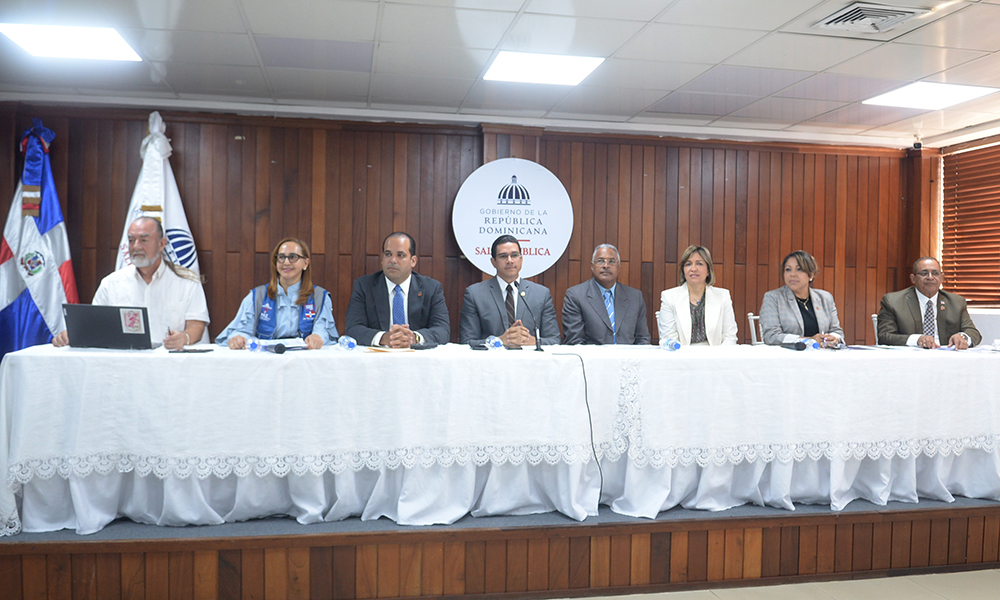 Santo Domingo.- The Ministry of Public Health, represented by pulmonologist and advisor Natalia García, has issued a warning regarding the ongoing heat wave across the country, which is exacerbated by the influx of dust from the Sahara desert. This combination of high temperatures and dust pollution poses a significant risk to respiratory and cardiovascular health among the population.
The environmental pollution caused by heat waves and dust particles leads to the generation of particulate matter. When these particles are inhaled, they can enter the bloodstream and cause vasoconstriction, potentially inducing arterial hypertension. Natalia García explains that exposure to heat increases the likelihood of strokes due to the vasoconstriction caused by suspended particulate matter. The dense heat intensifies the impact of these particles. Consequently, she advises the general population, particularly individuals with respiratory conditions or chronic diseases, to take appropriate measures and avoid overexposure to these conditions.
García emphasizes that individuals with chronic illnesses experience worsened symptoms during such atmospheric heat. For instance, cancer patients should avoid exposure to the heat wave as it can lead to dehydration, requiring emergency care or hospitalization. Such patients must be diligent in taking their medications, attending medical evaluations, avoiding heat exposure, and maintaining proper hydration.
This recommendation also applies to people with diabetes, while individuals with chronic obstructive pulmonary disease (COPD) face a higher risk due to their susceptibility to air pollution and smoking. The ongoing weather conditions could also trigger an increase in cases of rhinosinusitis, which already has a high incidence in the country.
Meteorological analyst Jean Suriel attributes the rising temperatures to factors such as the Saharan dust clouds, which will continue to affect the country until the weekend, exacerbating respiratory allergies and the heat. Additionally, winds from the south and southeast, along with high humidity, contribute to the prevailing heat wave. The persistence of the El Niño phenomenon and the transition from spring to summer further contribute to the intense heat.
The recent high temperatures in the Dominican Republic indicate the arrival of a scorching summer. With only two weeks until the start of summer 2023 in the northern hemisphere (beginning on June 21 and ending on September 23), the country is expected to experience 94 days of intense heat, particularly between August 15 and October 15, according to Jean Suriel's warning.