Controversy continues between Hogar Crea, DNCD and the Drug Council over the lethal drug fentanyl in the Dominican Republic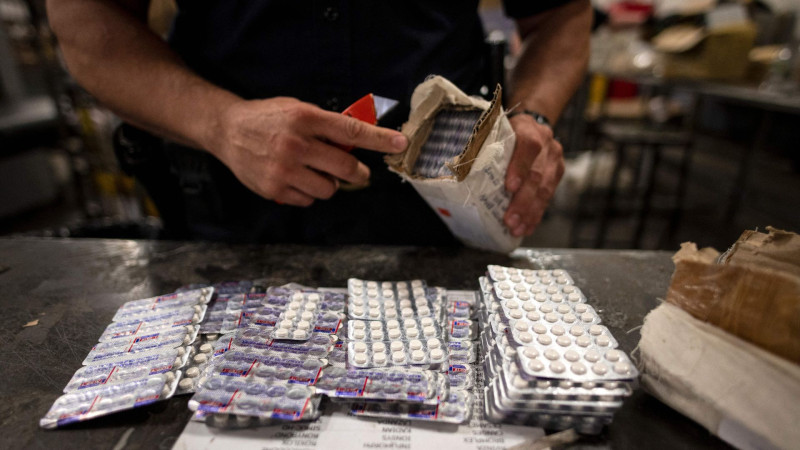 Santo Domingo.- Contrary to the claims made by Hogar Crea Dominicana Dominicana regarding the presence of fentanyl in the country and the treatment of two individuals by the organization, the National Directorate for Drug Control (DNCD) and the National Drug Council (CND) have denied these allegations.
According to the DNCD, in their efforts to combat drug trafficking in the country, they have not seized fentanyl or "zombie drugs" during the tenure of Vice Admiral José Manuel Cabrera Ulloa.
The DNCD and the CND's response came after César Richardson, a representative of Hogar Crea Dominicana based in Santiago de los Caballeros, confirmed the existence of the drug to Listín Diario. They also highlighted that the National Institute of Forensic Sciences (INACIF) has not confirmed the presence of fentanyl in the drugs that have been previously analyzed. Adding on,  states that they have conducted searches and interdictions in public spaces as indicated by the media reports, resulting in the arrest of individuals and confiscation of various other types of substances. The DNCD assures the public that they will continue their operations and interventions and are committed to addressing complaints of this nature and any others that may arise. The entity emphasizes that all seizures conducted by the institution are sent to INACIF under chain of custody for analysis, which certifies the type and weight of each substance.
Similarly, the CND, in a statement, confirms that fentanyl, an opioid estimated to cause the death of 200 people every day in the United States due to overdose, has not been identified in any illegal narcotics during the current administration of the anti-narcotics authorities. The CND highlights that INACIF maintains an extensive database that allows the identification of approximately 300 variants of fentanyl.
The statement specifies that the interventions conducted in the public spaces mentioned in television programs have resulted in the arrest of individuals and the confiscation of other substances, according to reports from INACIF.
Additionally, the Ministry of Public Health has reported no epidemiological alerts related to deaths caused by a possible overdose of fentanyl in the country.