Minister of Agriculture reiterates African swine fever is controlled in the Dominican Republic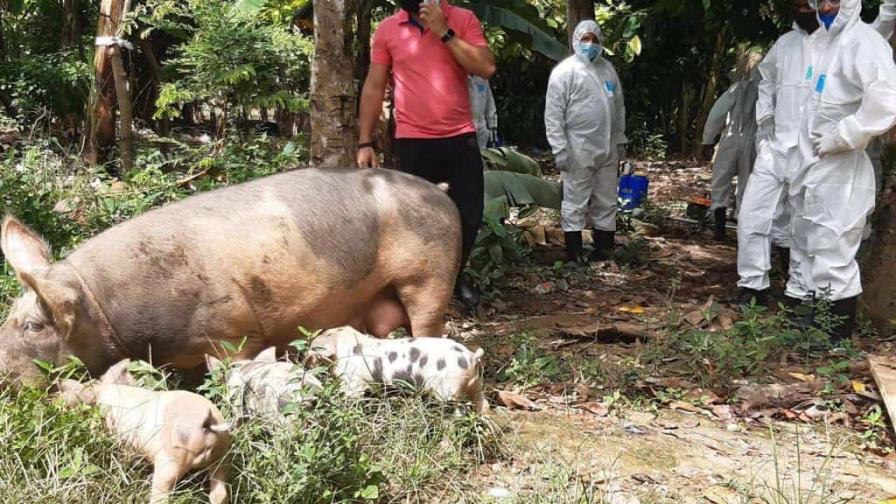 Santo Domingo.- The Minister of Agriculture, Limber Cruz, has assured that the African swine fever (ASF) is under control in the Dominican Republic, with positive results from tests carried out with a vaccine. Out of 3,460 samples taken in the country, only 111 tested positive for ASF, representing less than 3% of the samples. The situation is not causing a definitive collapse, and the government is working to manage the outbreak.
The Minister denied that pork imports were causing bankruptcy for local pork producers, as imports do not require authorization from the Ministry of Agriculture. However, he acknowledged that imports have increased due to the impact of ASF, which led to the elimination of part of the local pig farming industry.
In response to concerns about the ASF outbreak, the government has taken measures to address price increases in pork meat caused by some producers. The Minister emphasized that the government is not hindering pork imports and is working to stabilize the market.
African swine fever is a serious viral disease that affects pigs, leading to high mortality rates. While it is not transmitted to humans, it is classified as a mandatory declaration disease by the World Organization for Animal Health (OIE). The Dominican Republic experienced its last outbreak of ASF in 1978 and had to report a new outbreak in July 2021, resulting in the culling of more than 51,000 pigs. The government is now taking steps to control the disease and minimize its impact on the country's pig farming industry.