Director Moscoso Puello highlights the work of doctors on National Doctor's Day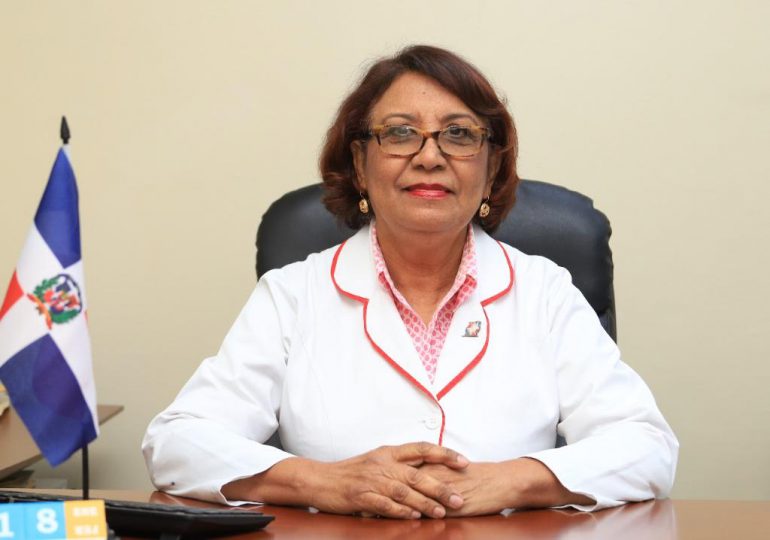 Santo Domingo.- On National Doctor's Day, Maria Argentina Germán, the director of Hospital Doctor Francisco Moscoso Puello, extended her congratulations to doctors, particularly those within the center, for their dedicated work and commitment to ongoing training.
Representing the Moscoso Puello Hospital management alongside Deputy Director Dr. Ydalma Santos and Administrator Mr. Jesús Polanco, Dr. Germán encouraged doctors to continue delivering quality, compassionate, and empathetic care.
Geraldine Mir, in charge of the Internal Medicine service, highlighted this day as an occasion to recognize and honor the efforts of healthcare professionals who approach each day with determination, optimism, responsibility, and dedication to providing health to those in need.
Dr. Mir emphasized that doctors should maintain emotional stability and consistent health. She advised aspiring medical students to forge strong patient relationships and emphasized that while medicine requires sacrifices, pursuing the field with passion, humility, and simplicity can lead to success.
This commemoration serves as a fitting tribute to doctors, who dedicate themselves to ensuring citizens' health and well-being.
The call is for doctors to uphold the ethical principles of medicine, focusing on humanized care to secure citizens' right to health.
Dominican Doctor's Day, celebrated every August 18, marks the founding of the Dominican Medical Association, later known as the Dominican Medical College (CMD).
The hospital's doctors cover various departments, including allergology, pathology, anesthesiology, comprehensive care, cardiology, general surgery, cancer surgery, reconstructive surgery, thoracic surgery, vascular surgery, coloproctology, dermatology, diabetology, emergency, and endocrinology. The list extends to epidemiology, gastroenterology, geriatrics, gynecology, hematology, imaging, infectious diseases, internal medicine, nephrology, pulmonology, neurosurgery, neurology, clinical nutrition, dentistry, ophthalmology, clinical oncology, orthopedics, otorhinolaryngology, pediatrics, psychology, psychiatry, rheumatology, urology, and various specialized units.