Government initiates purchase of Maharishi's land; a hospital would be built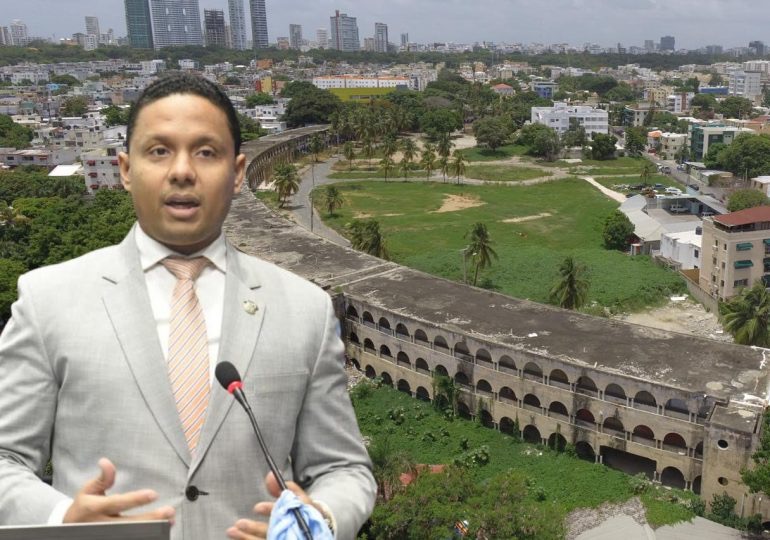 Santo Domingo.- Elías Matos, a deputy representing Constituency One of the National District for the Modern Revolutionary Party (PRM), highlighted on Monday that the Dominican Government has initiated the process of acquiring the land previously occupied by the Maharishi school. This land is being considered for the construction of a much-needed major hospital, especially in the southern region of the capital.
Matos specified that he has been advocating for the establishment of a large hospital to serve the sectors in the southern part of Constituency One and the entire National District since September 2020.
"We have received information that the Dominican Government has begun the necessary steps to acquire the land of the old Maharishi College," stated the legislator. He also mentioned that the premises encompass an area of over 50,000 square meters, which could be repurposed for this purpose.
The legislator, who aligns with the ruling party, emphasized his commitment to the concept of creating a comprehensive hospital in Constituency One. He envisioned a hospital with specialized units such as geriatrics, pediatrics, traumatology, and a burn unit, among other healthcare specialties.
Matos expressed confidence that the Dominican Government will heed the voices of the citizens who are eager for a high-quality and accessible healthcare service. He noted that the hospital's strategic location would help alleviate congestion in other healthcare centers and expedite assistance from the National Emergency and Security System 9-1-1.
Elías Matos acknowledged President Luis Abinader's responsiveness to the needs of the people and expressed optimism that an official announcement regarding the construction of the major hospital in the southern part of the National District will be forthcoming in the upcoming days.
It is worth noting that on September 18, 2020, Deputy Elías Matos, representing Constituency One of the National District for the Modern Revolutionary Party, submitted a draft resolution through the General Legislative Secretariat of the Chamber of Deputies. In the resolution, he urged President Luis Abinader to consider the construction of a general hospital in the Miramar sector, located at kilometer 8 of Independencia Avenue.
In his address, the deputy highlighted that the population in the sectors of the National District exceeds 315,000 people, with a population density approaching 8,000 inhabitants per square kilometer. He emphasized the need for a general hospital in this area to alleviate pressure on other healthcare centers in the city, particularly within the coastal strip between the 30 de Mayo highway and the Sánchez highway, which accommodates around 200,000 residents.