Medical College maintains that dengue is out of control in the Dominican Republic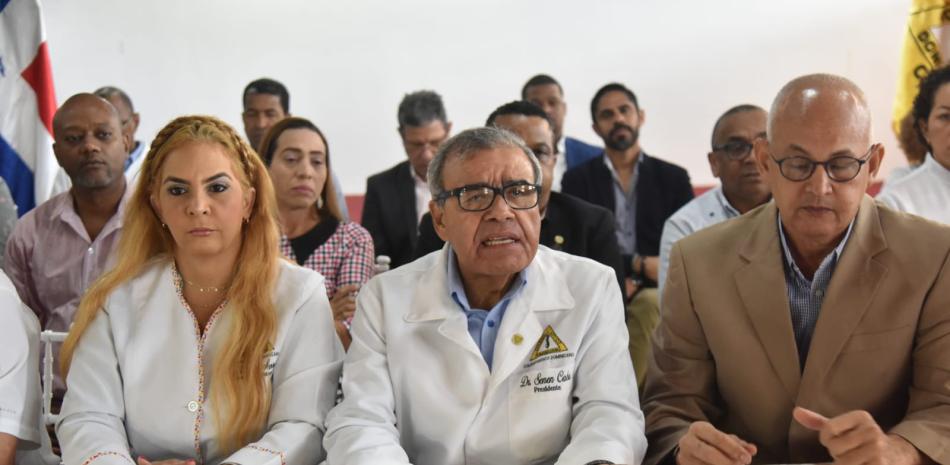 Santo Domingo.- The President of the Dominican Medical College (CMD), Senén Caba, has expressed deep concern about the dengue situation in the country, describing it as "out of control." He criticized the government's response to the issue and emphasized that the surge in dengue cases during this time of year due to rain was a predictable scenario. Caba also warned that leptospirosis and malaria could follow suit, as the CMD had previously indicated. As of August 28, there have been 5,145 registered cases of dengue, excluding the latest week's data.
Caba suggested that instead of conducting fumigation campaigns in areas with high dengue incidence, the Ministry of Public Health should have immediately engaged various institutions with large groups, such as the Armed Forces, universities, National Police, and schools, to promote actions like clearing vacant lots, removing makeshift landfills, and disposing of waste. He criticized what he perceived as political motives and business interests overshadowing the genuine response to the health crisis.
He noted the increasing hospitalizations due to dengue cases and mentioned that specialists had informed him of the situation being out of control. He specifically cited the case of a private clinic in the eastern zone with more than 20 admissions in a week. Caba also lamented the focus on curative hospital care instead of prioritizing quality primary care and prevention.
Caba stressed that while dengue affects everyone, it disproportionately impacts the poor. He criticized the lack of emphasis on prevention, education, and promotion by the social security system, despite legal obligations. He highlighted that these diseases are preventable with modest investments and political determination.
Concluding his statement, Caba pointed out the need for responsible resource usage by minimizing unnecessary printing to protect the environment.