Hospitals are prohibited from giving information about the rise of dengue in the Dominican Republic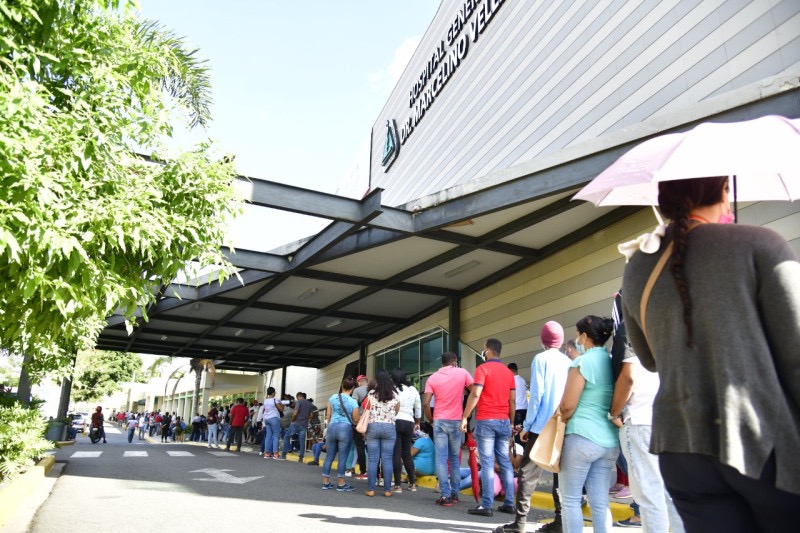 Santo Domingo.- Multiple hospitals in the capital city of the Dominican Republic have reported suspected cases of dengue fever, a disease that has caused 11 deaths in the country this week. Hospitals including Marcelino Vélez Santana, Materno Infantil San Lorenzo de Los Mina, and Hugo Mendoza have been instructed by the Ministry of Public Health not to provide official statistics on suspected dengue cases. The Dominican authorities and the population have expressed concerns about the recent surge in dengue cases, leading President Luis Abinader to establish the 'Action Cabinet Against Dengue' to address the issue.
Emergency rooms at several hospitals have seen an influx of patients with dengue-like symptoms, including high fever, headaches, and stomach pain. The Vinicio Calventi medical center has reported approximately 285 suspected dengue cases so far this year, with a significant number of patients showing "alarm signs." There has been a notable increase in daily admissions of suspected dengue cases, leading to overcrowding in some hospitals.
Health authorities have encouraged communities living near streams or ravines to treat their water supplies with chlorine as a preventive measure. They have also urged families not to delay seeking medical attention for children displaying dengue symptoms to ensure timely treatment.
Dengue fever is transmitted through the bite of the Aedes aegypti mosquito and can lead to severe illness or even death in some cases. The surge in dengue cases highlights the ongoing challenges related to mosquito-borne diseases in the region and the need for effective public health interventions.