Abinader denies there is a plan to privatize Los Mina Maternity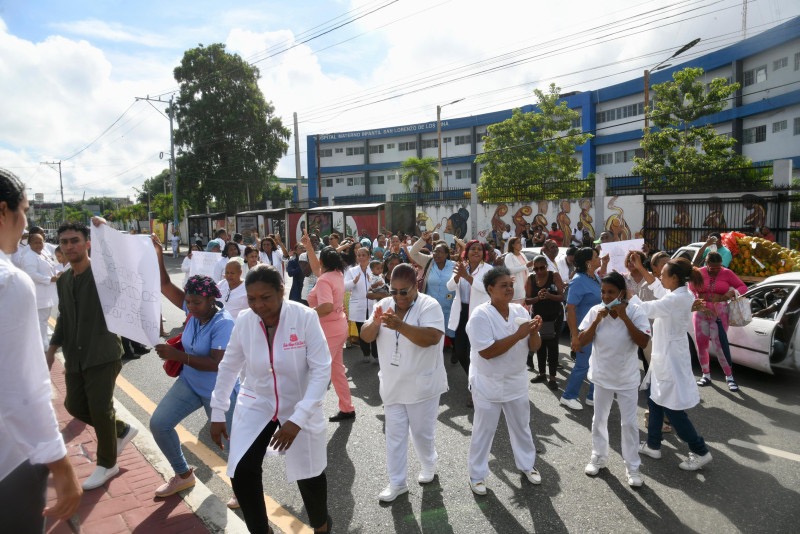 Santo Domingo.- President Luis Abinader has described the recent protest at the Los Mina Maternity Hospital as an attempt at "blackmail" related to alleged privatization of the hospital. He clarified that the government is not privatizing public hospitals but rather implementing expense controls and audits to manage public funds more efficiently.
Abinader emphasized that the government's focus is on controlling funds generated through entities like Senasa (National Health Insurance) and ensuring transparency. He highlighted the creation of volunteer civil society groups, including pastors and neighborhood associations, to evaluate the management of medical centers.
The president stated that his government is not pursuing privatization of state assets, citing examples of initiatives to save public funds, such as the acquisition of the Samaná highway.
The protest at Los Mina Maternity Hospital involved healthcare unions, including doctors, nurses, secretaries, laboratory technicians, and X-ray personnel, who expressed their opposition to the alleged privatization. They emphasized that they will not allow the hospital's services to be privatized, particularly because it serves many low-income mothers.
Protesters called on Mario Lama, the director of the National Health Service (SNS), to address their concerns and asserted that acquired rights should not be taken away.
The Metropolitan National Health Service (SNSM) clarified that Los Mina Maternity Hospital does not face privatization, as it belongs to the Public Health Services Network. The SNSM affirmed its commitment to providing quality healthcare to mothers and babies at the facility.
President of the Dominican Medical College (CMD) in the Santo Domingo Este branch, Rafael de los Santos, suggested that the SNS should have informed the medical staff about any privatization initiatives from the beginning to avoid suspicion and confusion among healthcare workers.
Healthcare personnel learned about the situation when they sought payroll information at the SNS and were informed that they no longer belonged to the SNS but directly to the hospital's administration. The situation raised concerns among staff, leading to protests.
Efforts were made to address these concerns, with a planned meeting between union representatives and Mario Lama, the director of the SNS, at the SNS headquarters.