Official deaths from dengue increase to 16; cases rise to 15,606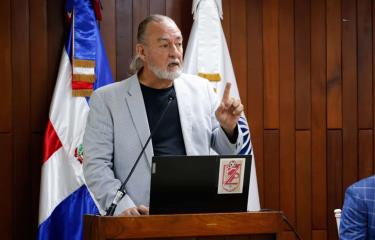 Santo Domingo.- Public health authorities reported three new confirmed deaths in minor patients due to dengue on Wednesday, bringing the total number of dengue-related deaths this year to 16. The number of suspected dengue cases also rose to 15,606.
During epidemiological week 42, 1,175 febrile patients with possible dengue were reported, which is a lower figure compared to previous weeks when there were 1,248 patients in week 41, 1,398 in week 40, and 1,431 in week 39.
Dr. Ronald Skewes, the head of the General Directorate of Epidemiology, emphasized the importance of seeking medical assistance from the first day of fever, especially for children, to receive proper care and guidance on how to proceed. He noted that 56% of cases arrive late, with fever lasting between three and five days, increasing the risk of severity.
Vice Minister of Collective Health, Eladio Pérez, highlighted that most dengue-related deaths occur in patients who arrive late to the emergency room. Currently, there are 640 patients admitted with fever, and there is a 32% availability of beds in the public healthcare network across the country.
In regions like Cero, which includes Monte Plata, the National District, and Santo Domingo, there is a high demand for beds, with only 24 beds available out of 332 internal patients.
Dhamelisse Then, director of the Hugo Mendoza Hospital, mentioned that 70% of dengue patients do not require hospitalization if they receive early care and follow-up. The hospitals are working to manage the increasing cases of dengue efficiently and provide the necessary care to patients.