56% of dengue patients in the Dominican Republic don't seek treatment soon enough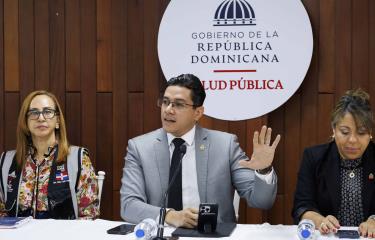 Santo Domingo.- Public Health authorities in the Dominican Republic have reported three new confirmed deaths in minors due to dengue, bringing the total number of deaths from the disease this year to 16. Additionally, there are 15,606 suspected cases of dengue in the country.
During epidemiological week 42, 1,175 febrile patients with possible dengue were reported, which is lower than the previous weeks. The head of the General Directorate of Epidemiology emphasized the importance of seeking medical assistance from the first day of fever, particularly for children.
The Vice Minister of Collective Health noted that patients who arrive late for treatment are at a higher risk of complications and death. Currently, there are 687 patients admitted with fever in the public healthcare network, and the demand for beds is highest in certain regions.
Efforts to combat dengue include fumigations, abatement deliveries, and blood tests. There is also a demand for platelet donations due to dengue-related cases.
Dengue remains a significant health concern in the Dominican Republic, and authorities are working to manage and reduce the impact of the disease.