Private health sector gives way to modernity with the use of AI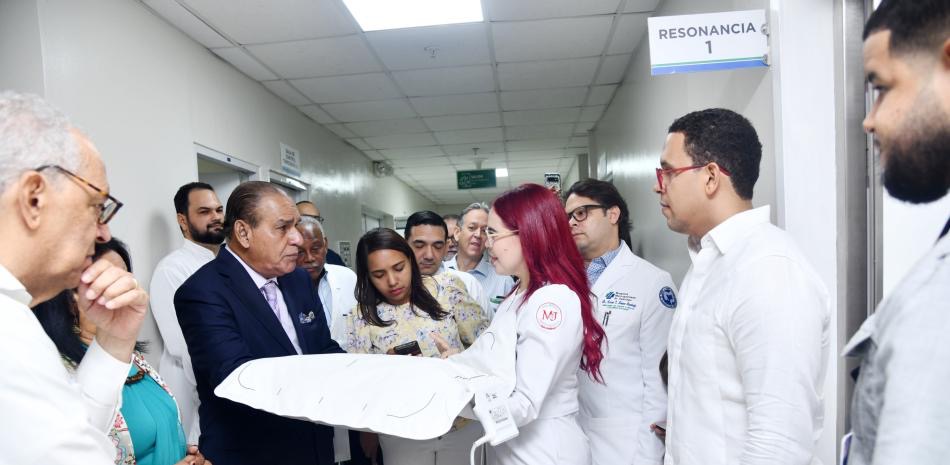 Santo Domingo.- The healthcare sector in Santiago, Dominican Republic, is experiencing a significant transformation, thanks to the integration of Artificial Intelligence (AI). Leading health institutions, such as the Clínica Unión Médica del Norte and the Hospital Metropolitano de Santiago (HOMS), have embraced AI to enhance diagnostics, precision in medical interventions, and overall patient care.
A recent visit by a team from Listín Diario, led by its director Miguel Franjul, provided insights into how AI is revolutionizing these medical facilities, making them not only critical healthcare providers for the 14 provinces of Cibao but also attracting patients from the Caribbean islands.
AI has enabled these healthcare centers to achieve more accurate diagnoses and precision in treatments, but its advantages extend beyond. The integration of AI has significantly reduced patient waiting times, lowered risks, accelerated recovery, and facilitated a smoother return to routine life.
Clínica Unión Médica del Norte, spanning nearly 50,000 square meters and equipped with state-of-the-art diagnostic imaging tools featuring AI, boasts the ability for AI-enhanced diagnostic imaging and surgical procedures. These innovations ensure better results, shorter waiting times, and higher-quality healthcare. The inclusion of AI covers administrative, healthcare, imaging, and customer service areas, enabling patients to access self-services such as appointments and online authorizations.
Hospital Metropolitano de Santiago (HOMS) is a pioneer in AI adoption, utilizing it in various medical processes, including diagnostic imaging and robotic-assisted surgeries, such as bariatric surgery. Notably, HOMS proudly presents its AI-powered Magnetic Resonance equipment, which acquires high-quality images in less time. It's the first of its kind in the Dominican Republic and enhances patient comfort and efficiency. HOMS has protocols for comprehensive body scans, improving image quality, visibility, and precision in diagnosis.
HOMS is also equipped with high-precision tomography scanners, allowing for rapid early diagnoses and reducing scan times. AI-driven cardiac resonance procedures minimize unnecessary interventions, enhancing decision-making and patient care. Additionally, the center can accommodate patients weighing up to 400 pounds, ensuring accessibility for a wide range of individuals.
Both healthcare institutions in Santiago emphasize the pivotal role of AI in enhancing medical services, reinforcing the region's commitment to modernity, precision, and patient well-being.