Alleged irregularities shadow US$100.0M mountain highway inaugural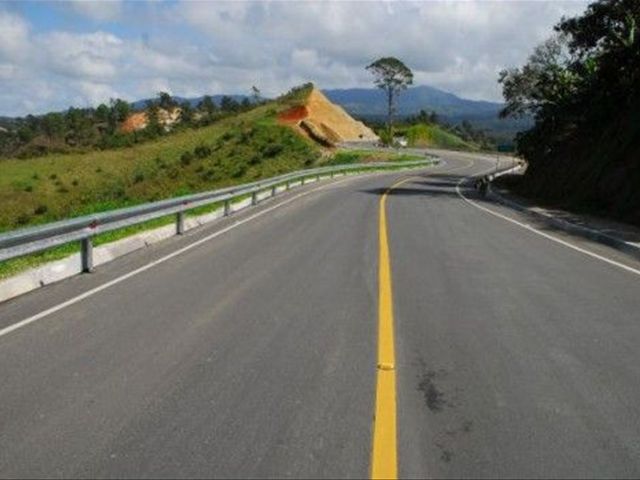 Jarabacoa, Dominican Republic.- Alleged irregularities in the reconstruction of the US$100.0 million Jarabacoa-Constanza highway have shadowed Tuesday's ribbon cutting of the road headed by president Leonel Fernandez.
While the chief executive called the two Central Mountain communities linked by the road the country's most beautiful, surpassed only by the beauty of their women, the prominent attorney Julio Cury denounced that in September last year the highway had been assigned to the construction company Constructora Vieta for RD$159.9 million (US$8.4 million) via contract 318-2001.
Fernandez cut the ribbon for the 27 kilometer road in Jarabacoa at the Constanza exit, accompanied by government officials, legislators and other personalities, including representatives of the contractor, the Brazilian giant Odebrecht.
Cury, Vieta's lawyer noted that the cost of US$100 million as published, implies a difference of more than US$90.0 million compared with the amount originally contracted.
He said Vieta filed suit in July, 2011 seeking RD$200.0 million in damages against the Government Works Engineers Supervisory Office (OISOE), after the contract was transferred to Odebrecht, despite having billed RD$21.0 million for work carried out on the project, but was paid only 16.0 million.
Cury added that the OISOE "unilaterally, arbitrarily and illegally" terminated the contract with a "simple letter" signed by the official Monegro Ramirez on May 10, 2005, without providing the legal authority to make that decision.