The Government bestows honors on eight outstanding women(Update)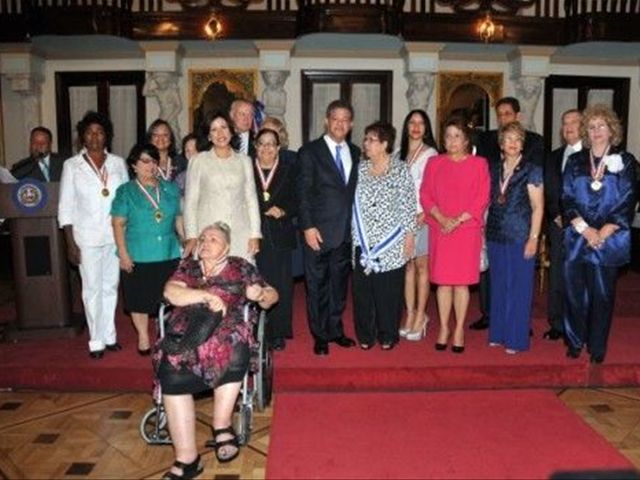 SANTO DOMINGO. – To mark International Women's Day president Leonel Fernandez headed a National Palace ceremony to bestow the Medal to Merit on eight outstanding women.
The chief executive awarded the efforts of the women in different walks of life, including the social, political and economic arenas and also bestowed the Duarte, Sanchez and Mella Order of Merit on Gladys Gutiérrez, the country's first Minister of the Woman.
Also present in the ceremony that began 11am were vice president Rafael Alburquerque, the first lady Margarita Cedeño Daisy, Woman minister Alejandrina German, among other officials.
The outstanding women are Santa Maria Pérez Carrasco, sports; Isabel Mercedes Tezanos D´Acosta, politics; Tomasina Altagracia Moreaux de Nouel, science and technology; Ivonne Altagracia Arias Cornielle, environmental, natural resources research; Batiz Letania Lora Peña, health; Norma Violeta Martínez Ruíz, Education; Cristina Aguiar Quezada, proffesional development; Flor Miladys Calcaño, community work; Carmen Dinorah Coronado, Literature and Damaris Aleiny Encarnación Navarro, the fine arts.