Throng carve up whale died on Puerto Plata reef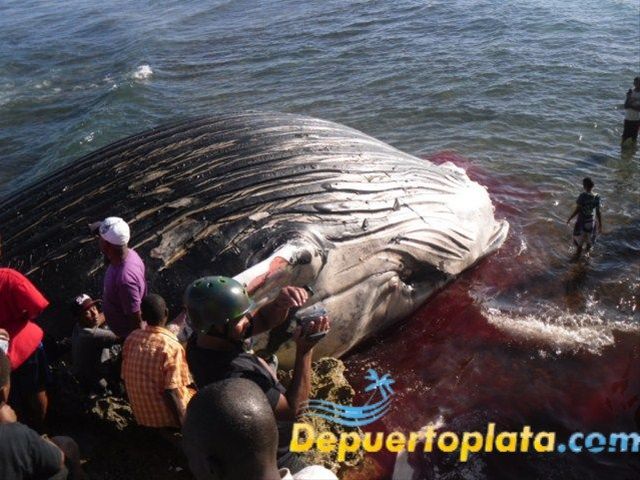 Puerto Plata, Dominican Republic.- A throng carved up a humpback whale first spotted 8pm Thursday and died on the reefs near shore early Friday, when several people climbed on the carcass to take pictures.
A tugboat's attempts to drag it out to deep water failed, as locals fear the decomposed animal will pollute the coast and jeopardize tourism activities.
The cause for the whale's death have yet to be determined, but according to local media, the sea mammal has a gaping hole on back, possibly from a harpoon or large boat's propeller.
Many people cut chunks of meat with machetes and knives, who say it tastes good.
The incident coincides with the humpback whales' return to the North Atlantic, after having arrived in the waters around the Samana Peninsula to calve and breed in December.