Scandal-prone official figures in Constanza Airport's "privatization"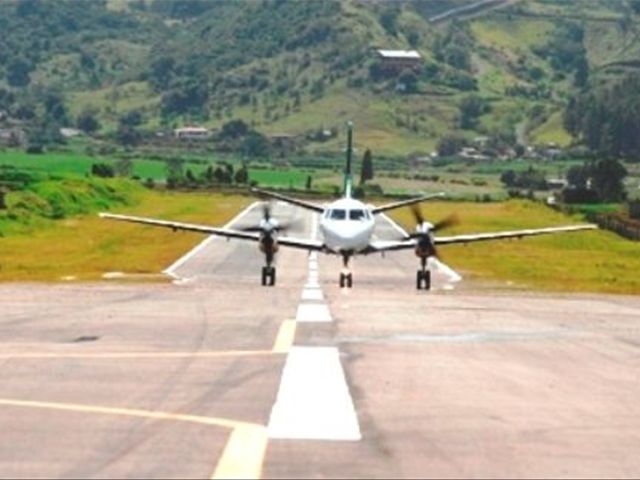 Santo Domingo.- A statement to the press from Century Grand Constanza, developers of a ecotourism project in the Central Mountain town of Constanza, notes that the "privatization of the local airport" forms part of the investment, aimed at placing the city on the world map, news source diariolibre.com reports.
The project's executives, the news source reports, say the investment will reach US$4.0 billion in an area of 28 million square meters.
When asked about aerodrome's announced privatization Wednesday, Airports Department director Arístides Fernandez Zucco said he wasn't aware of it. "I have absolutely no knowledge of that… and it's not in our plans to privatize it."
But Fernandez Zucco's denial is questioned by Maximino Brito, of the U.S and Israeli developers, Caribbean Investment Realty Inc. "In recent conversations the Airports Director confirmed to us the honorable president Leonel Fernandez's willingness given the breadth of Century Grand Constanza's investment, considering the possibility that we could also participate in the airport's expansion and management."
He admitted however that there's only been a verbal intent so far, and preferred not to call it privatization as yet, despite their announcement.
Fernandez inaugurated the Aerodrome in 2007, at a cost of more RD$90 million.
Scandals
Among other scandals, the President fired Fernandez Zucco as president of the Dominican Petroleum Refinery, just days after a gas known as mercaptane was released into the air, panicking capital residents and sending dozens to the hospitals.
The action was attributed to the official's incompetence in dealing with the multination, Shell, which was then the refinery's administrator.
RELATED: www.dominicantoday.com/dr/economy/2010/3/1/34960/Century-City-in-Dominican-Republics-mountains-to-cost-US10M