Presidential candidates agree to halt insults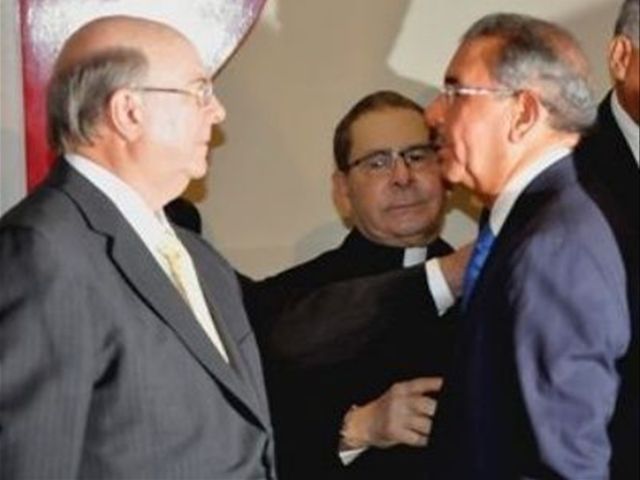 SANTO DOMINGO.- The presidential candidates of the major political parties on Friday signed the civility pact promoted by the Catholic Church, aimed at preventing insults during their last leg of the campaign prior to the May 20 elections.
Prior to the signature Alliance for Democracy presidential candidate Max Puig demanded that the Central Electoral Board halt the use of taxpayers' money in the campaign, and fairness for all candidates.
The candidates of the opposition parties PRD, Hipólito Mejía; of Dominicans for Change, Eduardo Estrella and Puig, as well as Danilo Medina of the ruling PLD signed the pact in the Pontifical Catholic University (PUCMM), Santo Domingo campus.
Alliance Country candidate Guillermo Moreno didn't sign the agreement, noting that those pacts are made to be broken.