COE reports two dead, dozens of towns cut off by downpours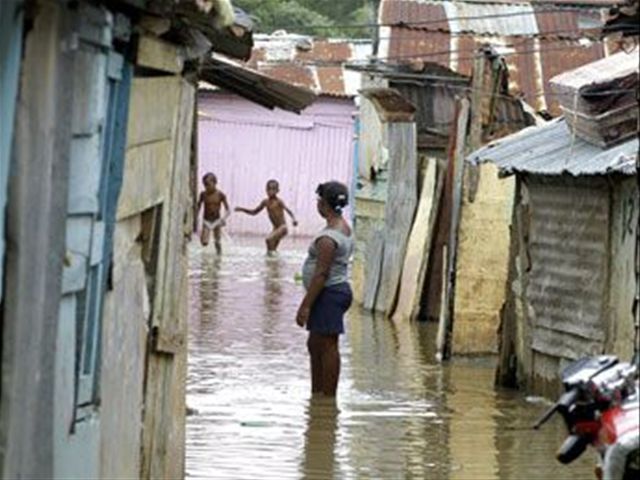 Santo Domingo.– The Emergency Operations Center (COE) reported that a man and an 8-year-old girl drowned and dozens of towns were cut off in northern Dominican Republic after rivers overflowed due to heavy downpours during the weekend.
Amaury Ortega Nuñez, 30, died after falling into the waters of the swollen Yuna River in Monseñor Nouel province, while Channy Sanchez, 8, died when she was swept away by the Yuboa River in the same area.
The rains cut off several communities in Monseñor Nouel and Sanchez Ramirez province, and the that six provinces had been placed on alert in the north and northeastern parts of the country.
Civil Defense brigades on Saturday recovered the body of Ortega Nuñez, who had been crossing a hanging bridge over the Yuna River with two friends when it collapsed into the rushing waters below, sweeping him to his death. The other two men survived. The little girl who died lived in the town of La Colonia, in Monseñor Nouel, where some houses were washed away.
According to The National Meteorology Office (Onamet), the rains will begin to diminish on Monday.