Seaside businesses burn out of control at resort town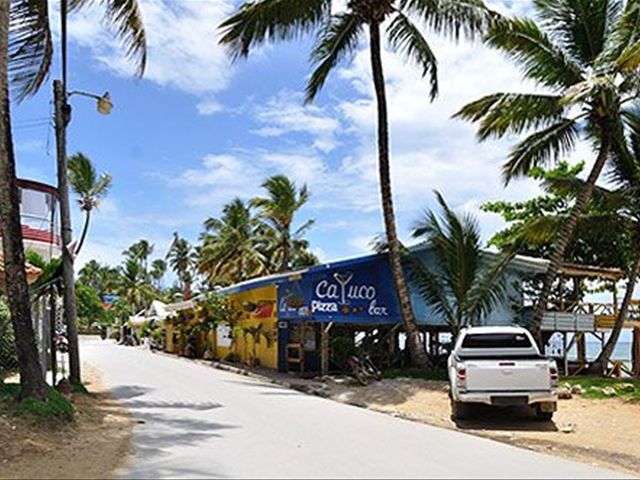 Santo Domingo.- Discos, bars, restaurants, art galleries and other businesses were burning out of control as of 7pm Monday in the Pueblo Pescadores (fishing village), of the seaside resort town of Las Terrenas, in Dominican Republic's northeastern Samaná Province.
"The blaze started around 5am and it's still burning. The beachfront restaurants including the La Salsa are all gone, the firefighters were called from Samaná but still haven't arrived," said Delvis Martinez by phone to El Dia, Channel 11.
He said the fire spreads quickly throughout since most of the businesses are made of wood. He said the Environment Ministry bans the use of concrete within the 60 meter area from the high water mark.
"The have no injuries yet. The people were starting their workday but realized that there was no chance to control it," Martinez said, adding that the only fire truck in Las Terrenas had been damaged "for some time."