Catholic Church says Medina must be fearless on crime, corruption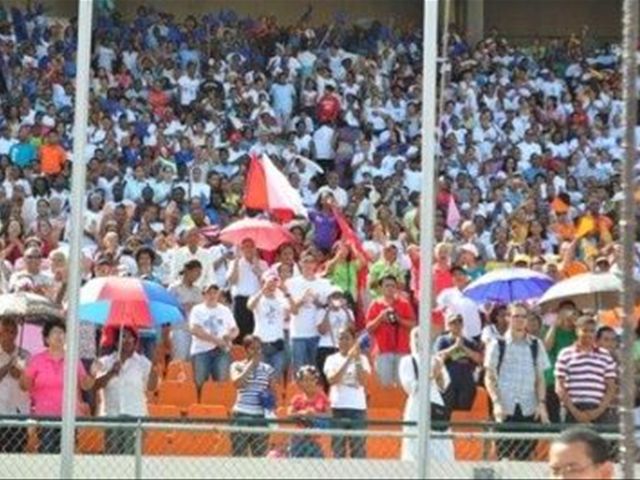 Santiago.- The two top bishops of Dominican Republic's Catholic Church urged president elect Danilo Medina to show no fear when dealing with the two major ills he'll face: crime and government corruption.
Santo Domingo archbishop Cardinal Nicolas de Jesus Lopez Rodriguez and Santiago archbishop Ramon Benito de la Rosa Carpio said Medina must be protected from those who only seek their own welfare, and reminding him that he's the President of all Dominicans.
"There will be many people who go to seek their share because they voted for him and the president has to remember that he is there for and for the good of the country, not for the good of the group. Knows that very well," de la Rosa said in a mass to mark Corpus Christi, in Santiago's cathedral.
In the Corpus Christi mass held in Santo Domingo's Olympic Stadium, Lopez Rodriguez asked God to illuminate Medina's path. "We know that the President elect is in the process of organizing his Administration, so we ask the Lord to help him in this delicate moment."