Medina returns to the Palace after 6 years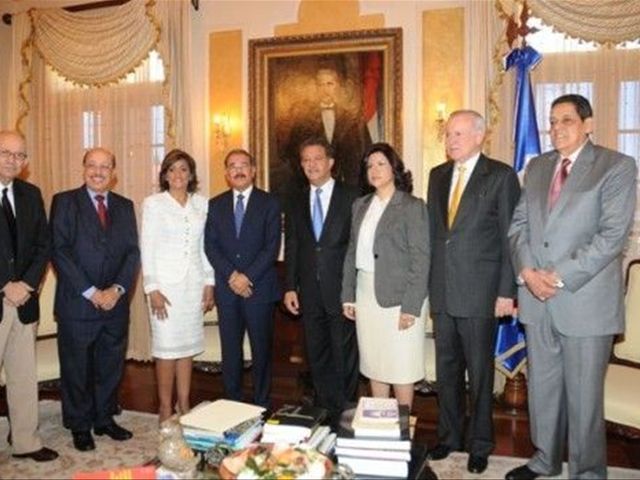 Santo Domingo.- President elect Danilo Medina and his wife Candida had lunch in the National Palace with president Leonel Fernandez and the first lady and vice president elect Margarita Cedeño Tuesday.
It was the first time in the National Palace since November 2006 when resigned as Presidency Chief of Staff to launch his second run for the top post.
As he was leaving, Medina told reporters he has yet to decide over a possible tax reform, and that he is studying the information which his transition team has collected.