Dominican Republic joins Kyoto Convention on Customs Service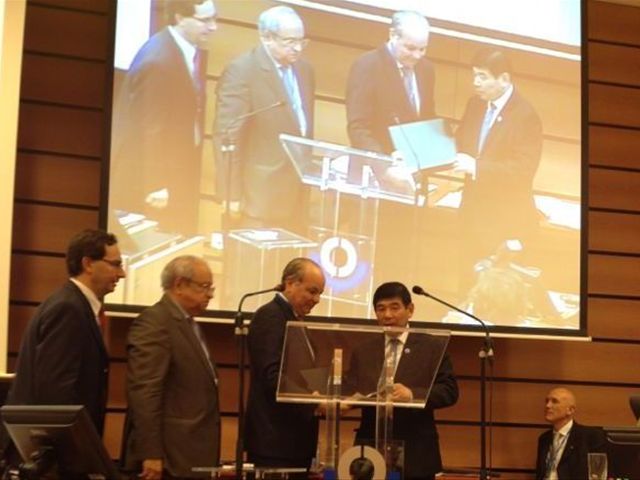 BRUSSELS. – Customs director Rafael Camilo on Friday presented to the World Customs Organization (WCO) Dominican Republic's membership to the Revised Kyoto Convention for the Simplification and Harmonization of Customs Procedures and ratified the country's commitment to international best practices.
At a ceremony held as part of the Meeting of the Customs Directors' Council currently raking place at WCO headquarters in Brussels, Camilo filed the protocol with the Secretary General Dr. Kunio Mikuriya.
Dominican Congress Resolution No. 119-12 ratified the Kyoto Convention and was signed into law by President Leonel Fernandez April 18.
Dominican Republic became the Convention's 81st member and is the Western Hemisphere's third country to ratify it, led only by the U.S., Canada and Cuba.
The agreement, among other things, means ??significant progress in the automation of procedures, establishing clear and expeditious rules for the retrieval of goods, commitments and guarantees to continue to fully consolidate a customs service with the highest international standards.