Dominican agents seize 767 Ks of cocaine, kill one suspect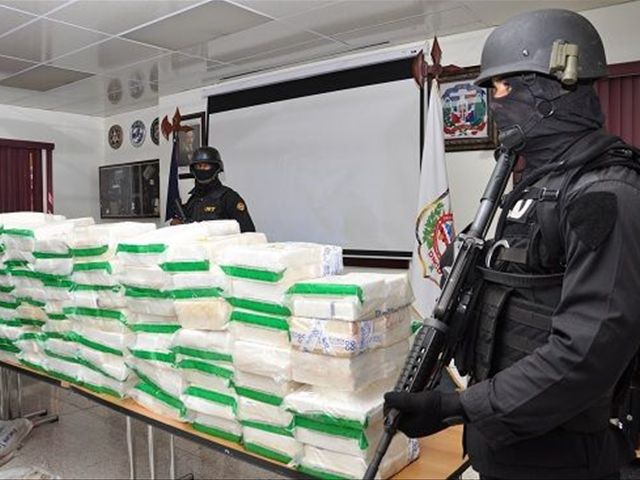 Santo Domingo.- Dominican (DNCD) agents assisted by U.S. (DEA) units early Tuesday morning seized 767.4 kilos of cocaine during a raid on two boats from Colombia, killed one suspect and arrested four.
DNCD president Rolando Rosado said the drug, in 722 packages headed to North America and Europe, was seized around 1:30 am after a manhunt by land, air and sea along the coast of San Pedro de Macoris (southeast).
He said Raul Perez Cuevas, the driver of boat with 24 bales of cocaine, died from gunshot wounds, while the other craft managed to escape.
In a news conference Rosado said the detainees are Miguel Zapata de la Rosa, Roberto Octavio Peña, Julio Cesar Garcia and Rudy Madrigal Galber.
He said the suspects decided to flee once spotted by aircraft and patrol boats and fired on a helicopter which responded, wounding Perez, who then left the boat with 24 bales of cocaine, at the mouth of the Soco River, and fled into a thicket where he was found by agents. From there he was transferred to a local hospital where he died.