Police arrest one of feared Eastern Cartel's hired killers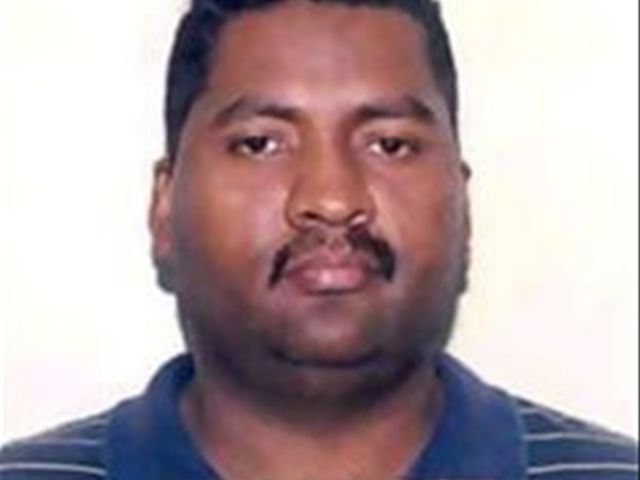 Santo Domingo.- The Police Spokesman announced Wednesday the arrest of a man who belongs to an alleged gang of hired killers, after an assault on a merchant and his driver on San Isidro highway, Santo Domingo East.
Maximo Baez said Juan Carlos Jimenez was being sought in connection with numerous killings paid by the drug trafficker Rafael Pascual Cabrera Ruiz, alleged head of the Eastern Cartel, and whom Police say has ordered the murder of seven other people.
Jimenez was arrested along with Stephany Abreu Eusebio during an assault against Rosendo Gonzalez Nuñez, who was accompanied by his driver, both of whom were robbed of two guns and 13,000 pesos in cash.
The detainee was also in the company of other men named only Andy, Manolito, Deiby and Conani, who managed to escape.
At Cabrera Ruiz's behest, Jimenez allegedly murdered Diomedes Melenciano Castillo, Daniel Hernandez Payano, Victor Jose Perez, Rafael Humberto Saviñon, Wilson Alejandro Amparo, Rafael Emilio Hernandez and Jose Perez Cuevas.
Last week the National Police also connected the April 11 murder of the lawyer Jose Antonio Evangelista Pimentel, in the parking lot of a shopping plaza on 27 de Febrero Av of the capital, to the Eastern Cartel.
At the time Baez said investigators found that Evangelisa worked for Cabrera Ruiz, a post which led to friction with other members of group, who felt pushed aside by the lawyer's leadership within the organization.
The Police spokesman urged Cabrera Ruiz to turn himself in, warning that he's the target of a nationwide manhunt.