Bombshell, major opposition party's president was offered VP spot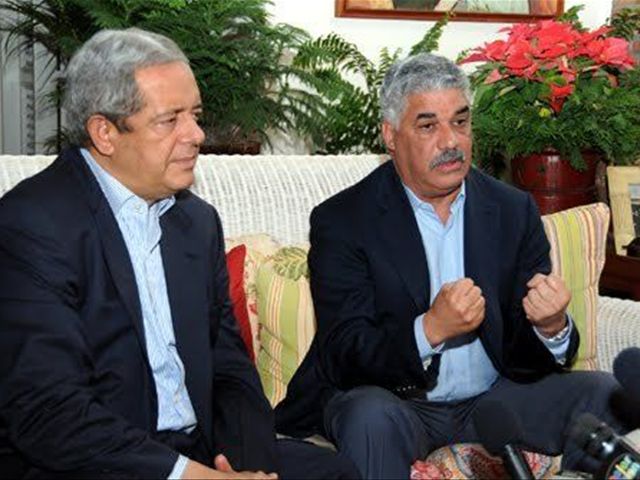 Santo Domingo.- Nothing short of a bombshell is the revelation Thursday from the president of Dominican Republic's major opposition PRD party, that he had refused Danilo Medina's offer to be his running mate during the last electoral campaign.
Miguel Vargas affirmed that Medina's proposal was communicated ex PRD president Hatuey Decamps after a meeting with the now President elect, before tapping Margarita Cedeño as the vice presidential candidate. Decamps was Mejia's campaign manager.
Vargas Maldonado made ??the revelation in a meeting at the Ranch Steak House restaurant, to leaders of his PRD faction from South region provinces, who pledged support for his presidential candidacy in 2016,
He said he flatly rejected the proposal because "all my eggs are placed in the basket of the PRD."
The PRD president detailed the causes which in his view led to his party's defeat in the past elections, despite that Mejia's candidacy was in a good position to win in the campaign's final days. "The reasons for so many political errors of the PRD candidate product of his verbiage cannot be explained."