Spanish prince to attend Medina inauguration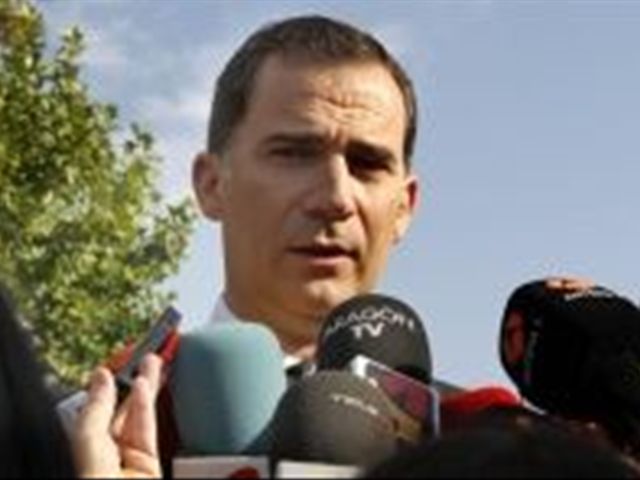 Santo Domingo.- Prince Felipe de Borbón, heir to the Spanish throne, will travel to the Dominican Republic today where he will meet with outgoing president Leonel Fernández and president-elect Danilo Medina, whose inauguration ceremony he will attend on Thursday. The prince will attend a dinner hosted by the president in honor of the heads of the visiting international delegations at the National Palace on Wednesday evening. On Thursday, he will attend Danilo Medina's inauguration ceremony as the new president of the Dominican Republic.
He will also meet with the local Spanish community and prominent Dominicans at a luncheon at the ambassador's residence.
International Cooperation secretary Jesús Gracia will accompany prince Felipe on this visit.
As well as Felipe de Borbón, Medina's inauguration will be attended by presidents Juan Manuel Santos (Colombia), Porfirio Lobo (Honduras), Michel Martelly (Haiti), Mauricio Funes (El Salvador) and Ricardo Martinelli (Panama), as well as Puerto Rican governor Luis Fortuño and Taiwanese vice president Wu Den-Yih.
Outgoing president Leonel Fernández visited Madrid last month and met with King Juan Carlos, accompanied by his wife, first lady Margarita Cedeño de Fernández, who was congratulated by the king for being vice president-elect.