Tropical storm leaves downpours, calamity in its wake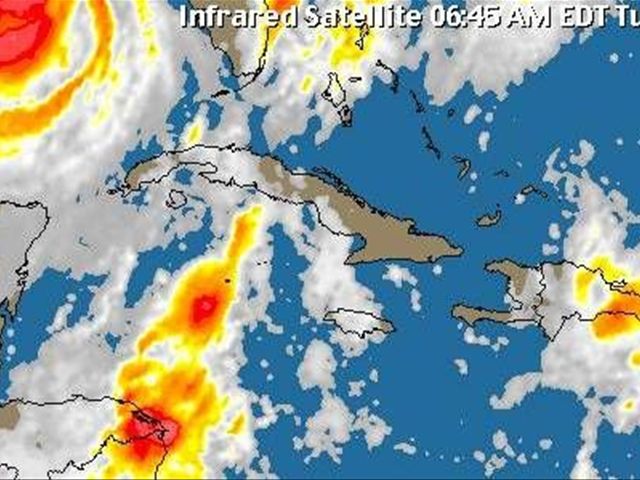 Santo Domingo.- The Emergency Operations Center (COE) Monday night said Tropical Storm Isaac left 29,875 people evacuated, 6,693 homes damaged, and 116 towns cut off in its wake nationwide.
It said most of the damages occurred when the storm passed through the Southwest, and nine provinces are still under flash flooding and mudslide alerts: Pedernales, Barahona, Azua, San Cristobal, Peravia, Duarte (especially the Lower Yuna river basin), Monte Plata, Santo Domingo and the National District.
In the COE's previous report the number of people displaced stood at 25,845, with 5.059 homes damaged and 116 communities cut off.
More downpours
The National Meteorology Office (Onamet) Tuesday forecasts showers and thunderstorms in the afternoon and evening mostly for Dominican Republic's Northeast, Southeast, Midwest, Central Mountains and border area, as the prevailing southeast wind drags humidity, and a trough over the country's northeast.
The COE cautions residents in high-risk areas near rivers, streams and creeks of provinces under alert.