Agents find 120Ks more of drug on U.S. registry boat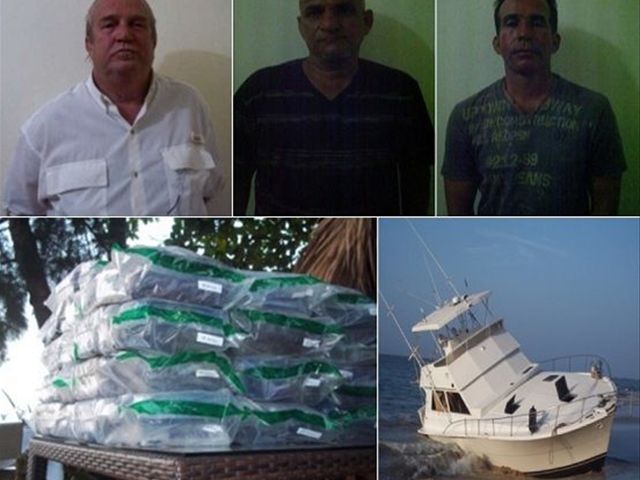 Santo Domingo.- The Navy and the National Drug Control Agency (DNCD) found another 149 bricks of (120 kilos) cocaine in the boat intercepted five days ago at Las Terrenas, Samana, bound for the Bahamas, with three arrests.
The Navy said when a diver noticed drugs in one compartment they then proceeded to break open various parts of the boat "Chubasco."
In a statement, the DNCD said it first tried to take the boat to Boca Chica Port for x-ray inspection, but ran aground when its anchor line break and engine failed amid bad weather.
It said the Navy handed to the DNCD the drug seized from the three traffickers, after the US registry, 48.7 foot boat had sailed from Boca Chica.