Haitians injure Dominican official during raid, Listin reports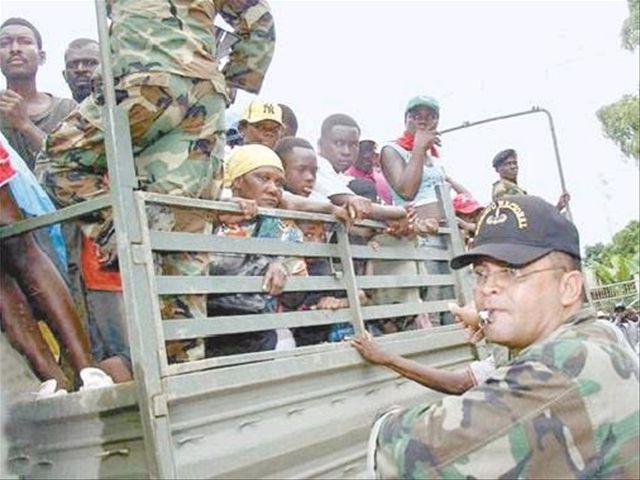 Santiago.- An Immigration Dept. Deputy Director of a northern province was injured o Thursday when a group of undocumented Haitians attacked that agency's inspectors during a sweep in the village El Naranjal, Cayetano Germosén township, listin.com.do reports.
Espaillat province official Delfin Perez sustained lascerations on his arms amid the incident and sent to the public clinic in Moca, but with no life threatening injuries.
The Haitian John Robert was also injured, while his countrymen escaped.
Residents of El Naranjal said when inspectors arrived at the scene to detain and repatriate undocumented Haitians, they were met with clubs, stones and knives, wounding the official.
The residents, who had threatened to expel the Haitians if Immigration failed to act, say the foreigners are behind most of the robberies and assaults in the area.
In other Moca neighborhoods and nearby towns residents are also threatening to expel Haitians on the same allegations.
Other confrontations have been reported between inspectors and undocumented Haitians amid raids in the northern Cibao region, for which officials in some provinces plan to meet with Immigration Dept. director Jose Ricardo Taveras, to heigthen security during detentions.