Cuban-Dominican freedom fighter slams the "manipulated" left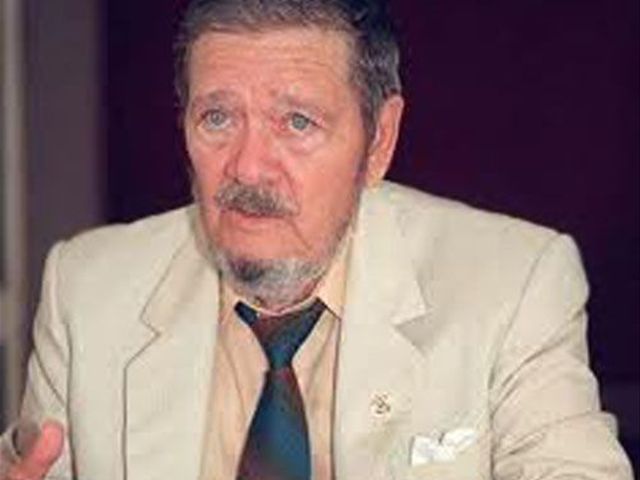 Santo Domingo.- Cuban-Dominican revolutionary leader Delio Gomez Ochoa on Wednesday stated his regret for what he affirms is the manipulation of some sectors of the country which have recently staged numerous protests against former president Leonel Fernandez and the ruling PLD party.
He called the goal of those protests a "tangent" aimed at hindering president Danilo Medina and his administration, through Fernandez. "It's a tangent to erode Fernandez's prestige, to get to Danilo (Medina)."
Gomez Ochoa also pointed to former president Hipolito Mejia among those who are behind the protests, noting that during the campaign earlier this year, the ex opposition candidate vowed to jail Fernandez and all his officials. "Hipolito said I'm going to jail you all," and when again was asked if Mejia is behind all that, the national hero said, "yes I do."
He said it was important to remember the campaign to overthrow the late ex president Juan Bosch in 1963, because "it was successful" and warned those groups against choosing a similar path.
"It's now taking place in Paraguay, it occurred Honduras, where the media campaign led to the creation of false evidence (against presidents), which doesn't exist, but when they waged the campaign against Juan Bosch, it was successful."
To those who want to prosecute Fernandez and some of his close collaborators he suggested doing so through the courts. "Why do they insist on violent demonstrations, which puts the economy in turmoil, what they in fact seek is the same which occurred in Paraguay, a coup."
Interviewed on Colorvision by Cesar Medina, Dany Alcantara and Luisin Mejia, Gomez Ochoa quoted a biblical verse to discard the insults which some people have voiced against him. "They know not what they do."
"Those youngsters protesting (against Fernandez) don't know they've being manipulated, those in the leftist groups should realize they're being manipulated," noting that Fernandez's actions have shown support for those who fought against Rafael Trujillo's dictatorship. "Trujillo had become a hindrance to the continent; Trujillo was the shame of our continent."
Hails Fernandez's support for revolutionary values
Delio Gomez Ochoa hailed Fernandez's actions and revolutionary values, and the fact that he restored diplomatic relations with Cuba, but noted that he doesn't have to defend the former president.
"I don't have to defend Leonel, his record is there, his intelligence is there, but why do I defend him? Because he has been a promoter of the revolutionary figures, he has recognized the values of the struggles, and it's not because of his establishment of the various museums, such as for the Resistance," said the commander of the 1959 expedition of Constanza, Maimon and Estero Hondo.
"Leonel had the courage to establish diplomatic relations with our country. Ever since, Dominican Republic has never voted against Cuba in the United Nations, it has always voted against the (U.S.) blockade," the former freedom fighter said.