Ex President praised abroad, mocked back home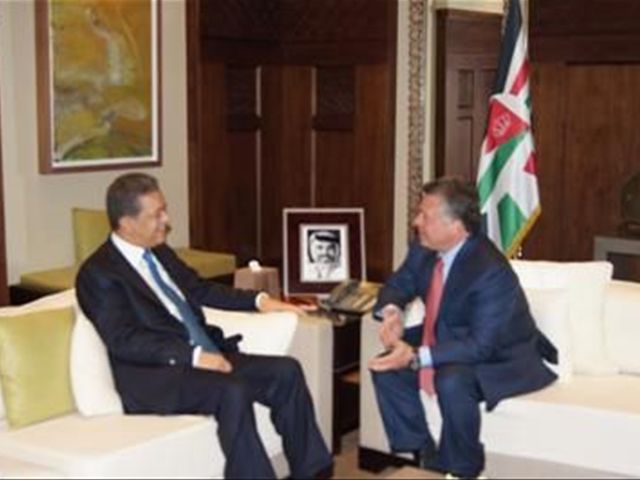 Amman, Jordania( El Dia).-The king of Jordan, AbdallahbinAl-Hussein (Abdullah II), thanked the Dominican Republic for its support to spur the UN General Assembly to admit Palestine as Observer State of the world body.
The praise for Fernandez comes while protesters stage mock trials against his alleged malfeasance and for his part in the Dominican economy's "fiscal hole".
The Jordanian monarch spoke after a meeting Monday with former Dominican president Leonel Fernandez, who's visiting several institutions in the Middle Eastern country.
Abdullah II also lauded the role Fernandez played to secure not only the support of his country, but also that of other Latin American countries for the Palestinian proposal.
He acknowledged the importance of that first step and said the Arab peoples continue to need the support of the Dominican Republic and of leaders like Fernandez to ensure Palestine's full UN membership and statehood.
Center named for Leonel Fernandez
Jordan University inaugurated a Center for Latin American Studies which it named "Leonel Fernandez Reyna" in recognition of the Dominican leader.
The center's initiative recognizes the academics contributions and for peace made by the former Dominican president for his efforts for governance and as head of the Global Foundation for Democracy and Development.