Clash trashes Dominican Republic's opposition party offices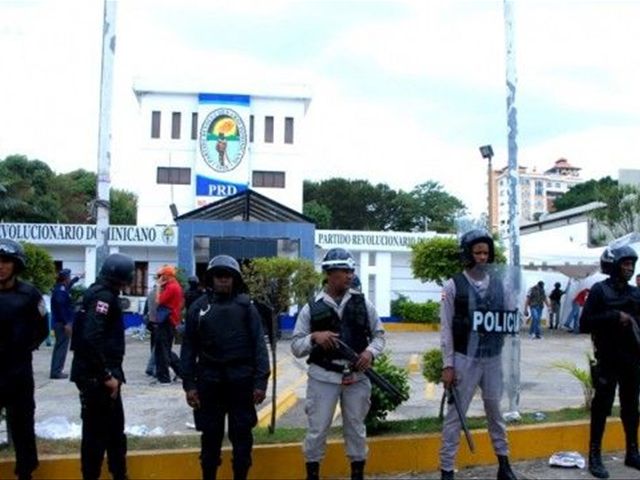 Santo Domingo.- Just hours after rival factions of Dominican Republic's major opposition party (PRD) on Sunday clashed over control of its headquarters and left it in tatters, National Police agents were deployed in and around the area to guard it.
Rival groups of PRD members exchanged gunfire, hurled stones and chairs at each other, leaving eight wounded, one of them seriously, prompting antiriot police to disperse a first wave with tear gas.
The melee began at 9am at the start of a meeting of its Executive Committee headed by party president Miguel Vargas, as a group of former president Hipolito Mejia's supporters forced their way into the premises, smashing chairs and yelled insists against Vargas.
Although antiriot police was on site since early Sunday, they started to disperse the crowd only after gunfire erupted from outside and within the building.
The second wave of violence forced Vargas to leave the offices with his security, and at a news conference a few hours later, blamed Mejia for what happened, for using "contracted mobs."
Mejia said he went to the PRD headquarters after learning that 600 leaders had been excluded from the meeting, so his only alternative "was to occupy the premises."
Among the injured figure PRD senior leader and Mejia supporter Socrates Ureñ, with a gunshot to his right leg.