More sinkholes in upscale sector built on a bog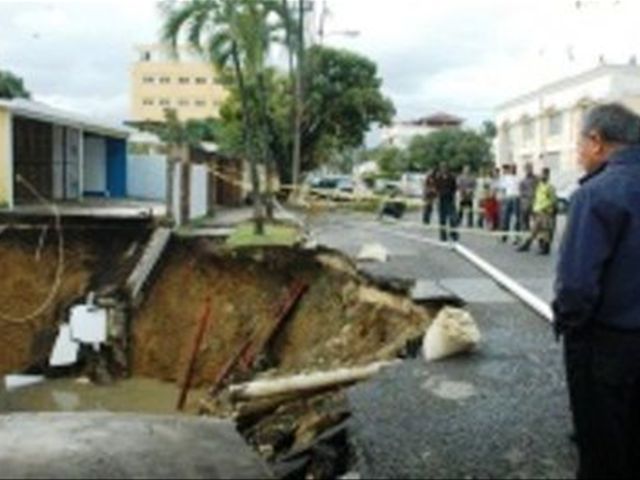 Santo Domingo.- Just weeks after a sinkhole collapsed part of a building under construction, another one also swallowed a few ago days a pickup truck in the parking lot of a house in the upscale sector of Los Prados, whose residents fear for their lives.
The Public Works Ministry reportedly ordered the halt of several constructions on Tuesday, pending studies to determine the suitability of the lands, which were a bog in the city's western outskirts, whereas Santo Domingo mayor Roberto Salcedo announced a suspension of city hall building permits in the area.
A wall recently built at a house next to a partially damaged carport also collapsed.
The geologist Osiris de Leon yesterday warned that failure to deal with the "urgent" problem linked to the collapses could unleash a tragedy.