GOP behind "diabolic" plot against Menendez: Prominent Dominican lawyer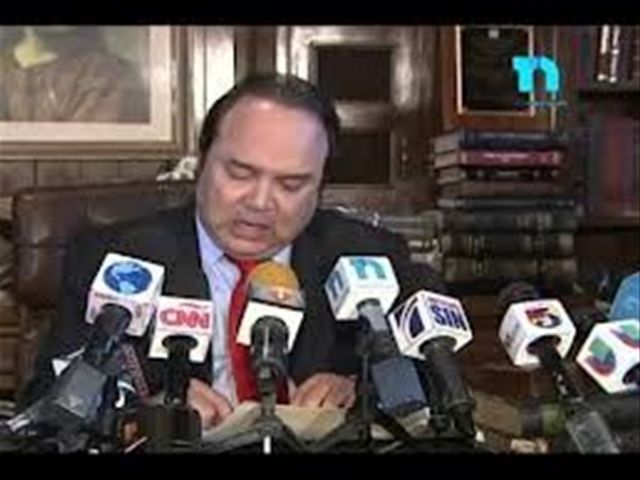 Santo Domingo.- Prominent attorney Vinicio Castillo Seman on Tuesday said the U.S. Republican Party (GOP) is behind all the "diabolic" allegations hurled against U.S. senator Bob Menendez, to derail his reelection.
Quoted by eldia.com.do, Castillo also noted alleged links between former president Hipolito Mejia and the lawyer Melanio Figueroa, whom he affirms made videos in which three prostitutes claimed having sex with the lawmaker and his friend, millionaire eye doctor Solomon Melgen, Castillo's cousin.
He said however, that he can't say for sure that Mejia is part of the plot until the investigation concludes.
Castillo said he ask the Justice Ministry to subpoena Tucker Carlson, editor of the blog The Daily Caller, which posted the video, and of the ABC News to name the Republican Party "operatives" who released it, and arranged the interview on the video that the network refused to air. "The paid plot is a crime, it's my hope that this prestigious outlet cooperates with authorities to name, through institutional channels, the names of those behind this diabolic plot."