Jail, bail set in 700ks of cocaine seized at Punta Cana Airport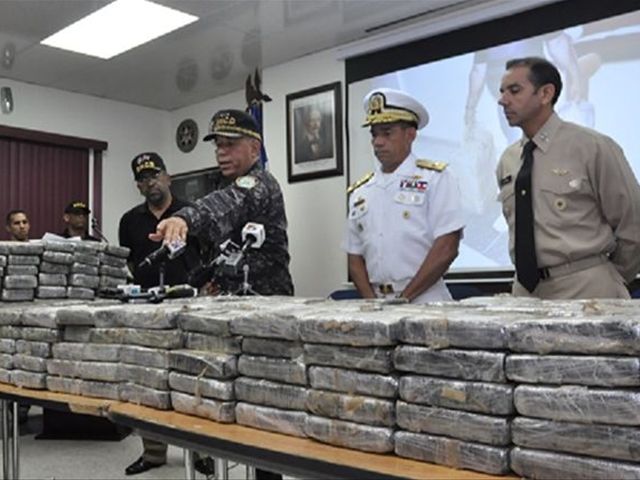 Higuey, Dominican Republic.- Permanent Instruction judge Edwin Rijo on Thursday morning ruled to send 32 defendants to spend one year in prison to await trial on charges of smuggling 700 kilos of cocaine seized at Punta Cana International Airport on March 20.
Judge Edwin Rijo also set bail at RD$500,000 for eight others linked to the case, and one other was ordered placed under house arrest. The reading of the ruling against the other three was postponed for 4pm Friday.
The verdict, issued after 1am Thursday, came after the hearing that began 9:30am Wednesday, sets a RD$500,000 bond for Vladimir Brito Pérez; Jorge Ramos Pérez; Bartolo Marte; Luis Daniel Pérez; José Concepción; Luis Manuel Betaran; Zixto Alberto Familia and Deolocadio de Jesús Cruceta, while house arrest was ordered for Rafael Aníbal de la Rosa Tapia.
The judge sent French nationals Pascal Jean Furet, Bruno Armand Víctor Ados, Alain Marc Paul Marie Castaño and Nicolás Cristopher Pisapia to the correctional facility at Anamuya, in addition to Lt. Colonel José Brazobán Adames.
Throughout the day the defendant's relatives held vigils and prayers outside the courthouse and after the hearing, some of them called the proceedings a "show" because the drug's real owners weren't present.