Dominican agents make another big bust with the DEA's help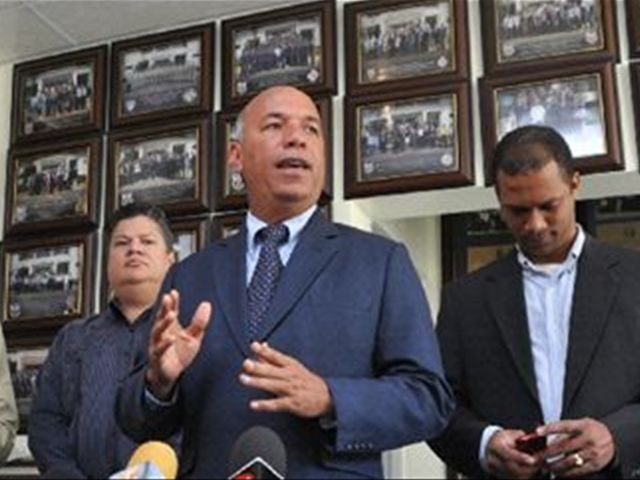 Santo Domingo.- In yet another announcement of a major bust which have become routine, the National Drugs Control Agency (DNCD) and the U.S. Drug Enforcement Administration (DEA) on Wednesday said they dismantled an international ring that laundered large sums of dollars from cocaine and other narcotics.
The ring allegedly operated in New York, Boston and Miami, from where they remitted some of the money to Dominican Republic to be laundered.
DNCD president Rolando Rosado said Ulises Montás, the spouses Bernardino Antonio Estrella (Tony) and Bárbara Suárez, a Cuban resident in the U.S., were arrested, and US$417,000 and RD$ 51,000 seized in separate raids made on the premises of the so-called 'Financiera M&E Investment' in the Alma Rosa II subdivision, and in apartment in the the Ozama sector.
Raids in the U.S.
In a statement, the DNCD said several raids were conducted in the U.S. with around US$2.5 million was seized by the DEA agents in that country, while local authorities confiscated several apartments and other properties and several luxury vehicles.
The DNCD said it has seized dozens of titles from which they'll determine their owners' links have their band with the money launderers.
Also found on the three detainees were a handgun, 14 grams of marijuana, five cameras, passports, a laptop, at least 10 mobile phones, passports, property deeds and various notarized documents.
The Vehicles, the DNCD said, have hidden compartments to smuggle the money from illegal activities.
"We're dealing with a network of international scope that could ship large quantities of cocaine from Colombia to the United States, the ring is formed by Colombians, Venezuelans and Dominicans who received large sums of money to easily launder it from this side," Rosado told the press.