Children of Haitians arrived at the National Palace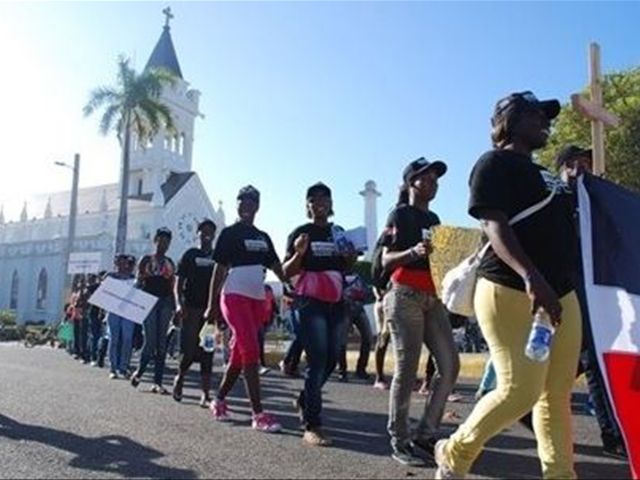 Santo Domingo.– Dominicans of Haitian origin, who started last Thursday a walk from San Pedro de Macoris to the capital, arrived Friday at the National Palace to demand inclusion in the Dominican civil registry.
The group of 90 youth claim to have Dominican birth certificates, but when many of them were to get their identity cards at the Central Electoral Board (JCE), the corresponding authorities informed them they were not registered.
They were received by Presidency Deputy chief of staff Henry Molina in the government headquarters. "We come here to report to the authorities that the JCE has violated the Constitution and the laws", said the group.