Dominican, Ecuador leaders open Santo Domingo's Book Fair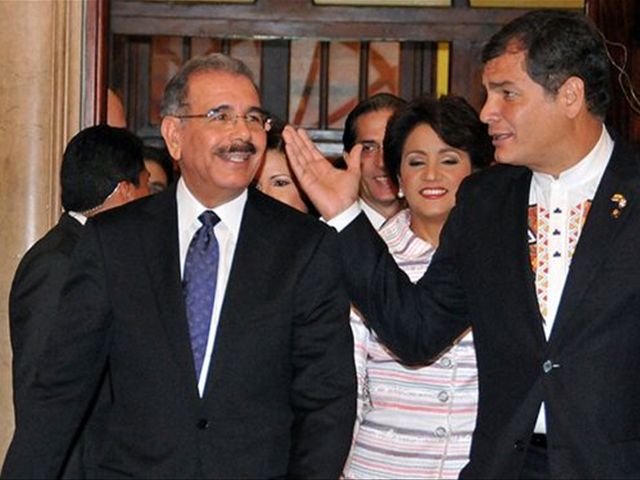 Santo Domingo.- The Presidents of Dominican Republic and Ecuador, Danilo Medina and Rafael Correa cut the ribbon for the 16th annual Santo Domingo International Book Fair 2013 on Monday night, this year dedicated to the writer Vilma Contreras and the South American nation as special guest.
The ceremony began when the two leaders arrived in the National Theater at 6:10pm and concluded at 9:20 pm, with the introduction of the book "Ecuador: From Banana Republic to non-Republic " written by Correa.
In the welcome speech, Fair director Pedro Antonio Valdez said the country's most important cultural event 's 1,600 activities during the next 13 days feature 215 lectures and talks, 80 conferences and, presentations and performances of 132 workshops, the introduction of 89 new books and more than 50 musical shows, performance and plays.
He said also featured will be more than 250 national and more than 200 international exhibitors.