Police arrest 3 in murder of 2 brothers near bank in upscale sector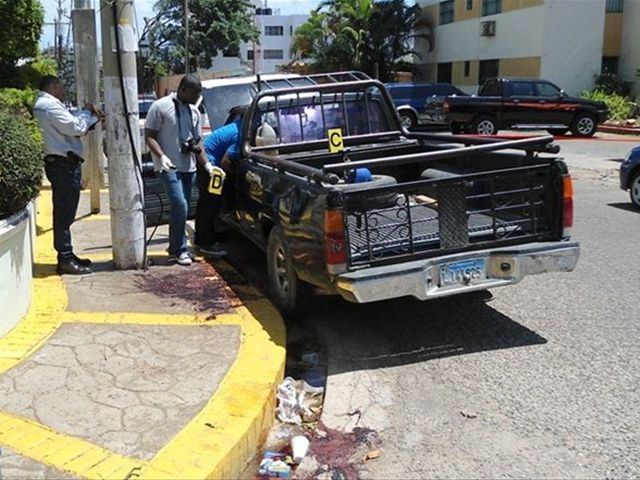 Santo Domingo. – Three people were apprehended Monday in connection with the assault and murder of two brothers, after they withdrew RD$228,000 from a bank in the upscale sector Bella Vista last week.
Danilo Antonio Paulino (El Trepador), 21; Bladimir Díaz López (El Socio), 33, and Angélica Hernández, 24 are being held whereas Eduard Martínez (Gualey, Wander), Fleury Ernesto Genao and Jean Carlos Reyes are still on the loose.
From the three detainees the police seized the two guns used in the homicides and garments used by Paulino on the day the brothers Estanislao and Leonardo Batista were gunned down resisting the assault just one corner from the bank.
The Police said investigators uncovered that the group forms part of a gang which marks people at bank branches, to assault them after they withdraw cash.