Medina, opposition leader meet in the Palace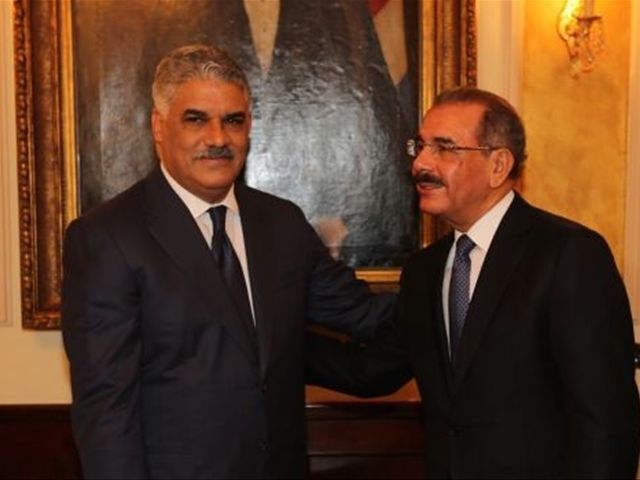 Santo Domingo.- Dominican opposition party (PRD) president Miguel Vargas arrived in the National Palace at 9:45am to meet with president Danilo Medina, accompanied by several close collaborators.
Among the topics to discuss figure the PRD's proposed legislation for a law on political parties.
The political leader's visit comes just weeks after Medina also met with former president Hipolito Mejia, Vargas' archrival within the PRD.