Nobel laureate Mohan Munasinghe visits the National Palace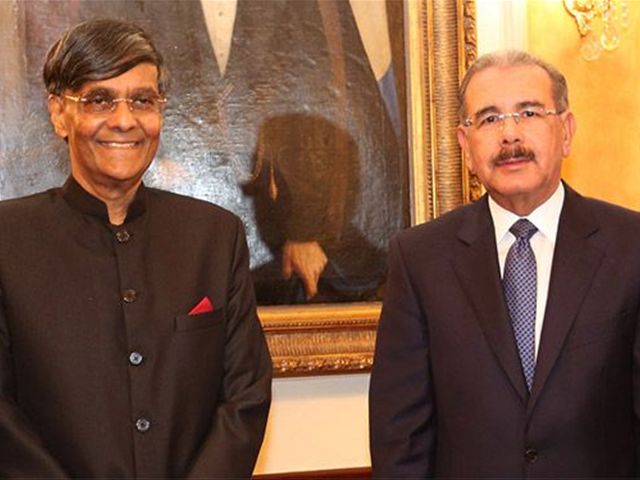 Santo Domingo.- President Danilo Medina on Monday received in his National Palace office a visit by Mohan Munasinghe, Nobel Peace Prize 2007, who is in the country invited by the TROPIGAS Natura Foundation.
He was joined by Carlos José Martí, president of the Grupo Marti and TROPIGAS Natura Foundation, and group PR René del Risco.
Born in Sri Lanka, Munasinghe is the current President of the Munasinghe Institute for Development (MIND), an entity that promotes renewable energy and sustainable development.