Three bodies found in a torched pickup(Update2)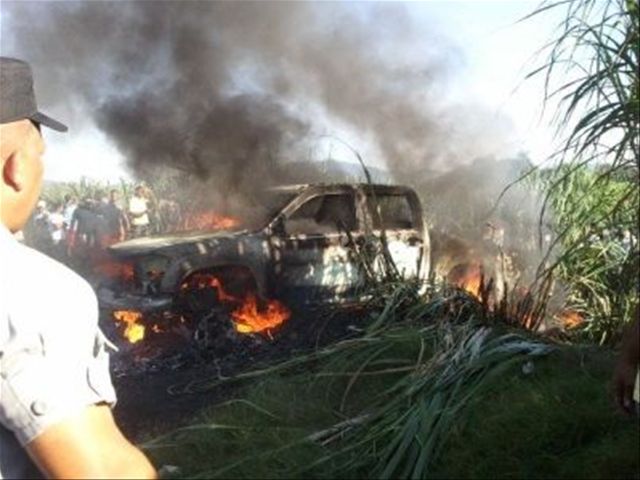 San Cristóbal, Dominican Republic.- The bodies of three men were found Wednesday morning in a white pickup truck that had been torched in a field near the sugar mill at the village Yaguate, San Cristobal (south).
According to preliminary reports, one of the victims is a Police sergeant who had gone to help the driver of the pickup out of a muddy stretch of road.
The National Police said the bodies were inside a few sacks and that one of the deceased is one of its agents.
The grizzly find has rattled the town, as the crime's motive has yet to be determined.
Police agents and crime scene investigators have arrived at the site.