Former antinarcotics chief defends disgraced colonel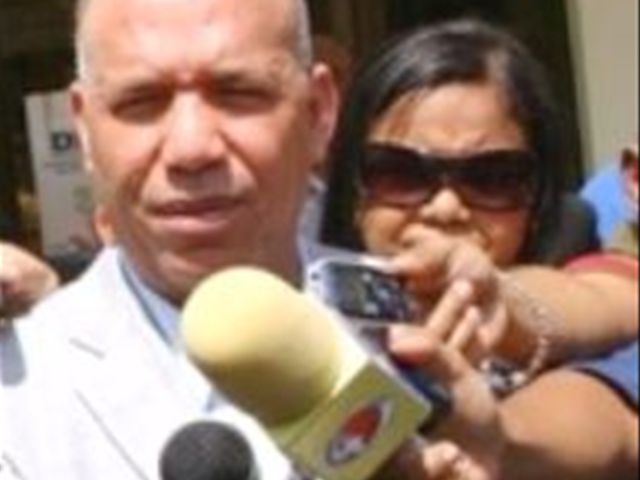 Santo Domingo.-The former of the Antinarcotics Agency (DNCD) on Tuesday defended the conduct of disgraced Colonel Johan Liriano, who admitted to getting paid hundreds of thousands of pesos monthly from companies as well as from government agencies.
Former DNCD president Rolando Rosado said the Police fired him as the result of a slander in 2011 and which the authorities clarified at the time.
Rosado and Liriano visited newspaper El Dia just hours after once the National Police announced the coronel arrest at a press conference, on charges the hired killer John Cordero Febles (Copelin) was killed in a farm he owns.
Police Council
The Police Council reportedly ordered his dismissal last week on Liriano's alleged criminal history, including deportation from the US, money laundering, and his connection to Pascual Martínez Cordero (El Chino) and Emilio Mesa Beltre (El Gringo), convicted of drug trafficking, in which he was the key witness.
In relation to money laundering, Liriano pointed out that the accusation is unlikely, because of police internal affairs investigators gave details of monthly income you receive and the origin of their properties and his wife.
Liriano admitted getting gettting paid hundreds of thousands of pesos monthly from the companies Rep-Air and Aviajet, the Dominican Civil Aviation Institute, the State-owned Reservas bank, the Lottery Leisa and Telemicro TV.