Local woman arrested in case against Colombian Buitrago brothers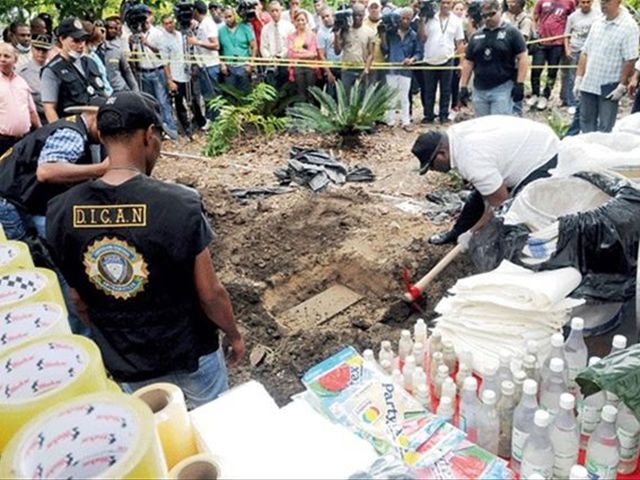 Santo Domingo.- The Dominican woman Dersilida Ambalina Patrone was arrested Wednesday in connection with the money laundering case against the Colombian brothers Huber and Angel Buitrago, and will be arraigned in San Cristóbal's Instruction Court along with the other defendants.
Anti-money laundering prosecutor Germán Miranda said evidence links the three with the also Colombians John Hairo Roldán and Ángel Fernando Vargas, also being held. "Now the case breaks wide open because we have arrested a Dominican citizen for which we're also going to request pretrial incarceration."
He said allegedly Patrone knows all of the Buitragos' network commercial and real estate transactions, and that of other foreigners.
, "to the point that she was the first which helped with the entire group of engineers and builders to rebuild the design they wanted, in this case of John Hairo and Herny, another Colombian who's in Bani (south), in the design of the farm which housed the laboratory," the official said, referring to a lab to process cocaine uncovered two weeks ago.
Miranda revealed that two other Colombians and three Dominicans are being sought in connection with the case.
He said Patrone allegedly took part in other activities with the accused and was their guarantor, financial intermediary, lender, as well as their real estate broker.
Miranda, who called the Colombians experts in real estate, added that the house with the alleged cocaine lab, the farm and a luxury residence have been confiscated.