La Romana mayor embezzlement case turns violent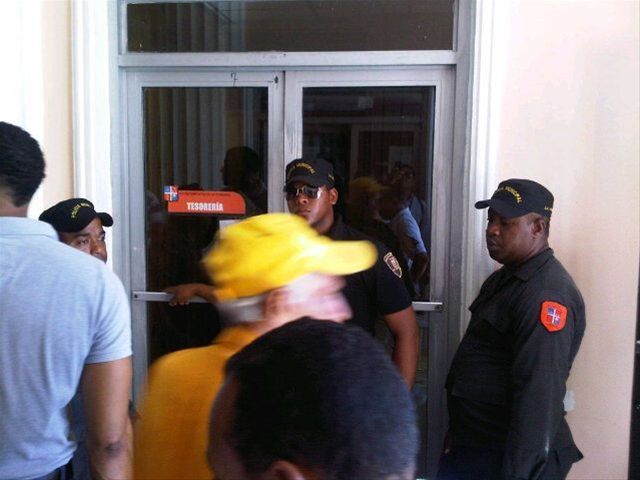 La Romana, Dominican Republic.- The case of the suspended mayor of La Romana (east) turned violent on Monday, when two alleged associates of Tony Adames took a shotgun away from a Municipal Police agent at the second floor of City Hall.
The incident, which took place while interim mayor Maritza Suero was in her office, prompted two soldiers assigned to the city's main park to enter the building, and amid the pushing and the shoving, one of the military fired one round, but no one was injured.
At least one person was arrested, identified as Carlos Ivanna, a lawyer and member of the minority PRSC party, and supporter of Adames, who faces charges of embezzling millions of pesos while in office.